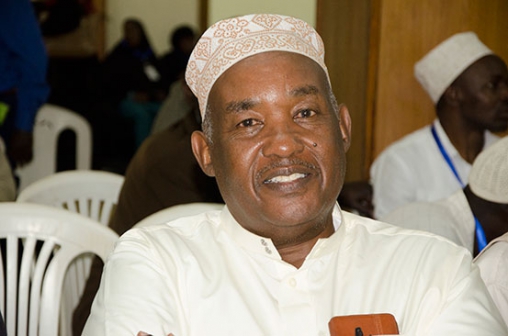 Top officials of the Supreme Council of Kenya Muslims (Supkem), the umbrella body for Muslim organisations, have been cautioned against displaying their political preferences openly.
The new Supkem National Chairman Dr. Yusuf Nzibo, has issued the advisory in a bid to rein in partisan politicking that has become the norm among some officials within the faith-based organisation that is supposed to be non-partisan.
"I call upon all elected Supkem officials to stop displaying their political biases openly. It is time for us to come forward and heal the nation. We can only be accepted as honest brokers by remaining apolitical. If one cannot stand by the principle, kindly resign," he wrote in a public message to Supkem officials.
Some of Supkem's current and past officials have been notorious for openly endorsing and campaigning for politicians or engaging in partisan political arguments in social media disregarding the organisations requirement for non-partisanship.
Dr. Nzibo, a diplomat and former commissioner of the Independent Electoral and Boundaries Commission (IEBC), officially assumed office recently after being elected into office on November 23rd.
He replaced Prof. Abdulghafur El Busaidy, who was the face of Supkem for 30 years before retiring on health grounds.
Dr. Nzibo has also promised to carry out an audit of Supkem's operations and systems as part of measures to reform the 46 year old organisation.
He said the audit will include staff structure, operations of Supkem-owned radio station Iqra FM, management of the annual Hajj pilgrimage to Mecca and the operations of a certification programme for goods to ensure they meet Islamic dietary (halal) guidelines among other areas.
The audit may unearth possible misuse of funds by past officials or general inefficiencies impeding the work of the organisation.
In his message, Dr. Nzibo also prayed for divine guidance, humility and courage to enable him "always speak the truth to those in power and to those seeking power."
"I promise to serve in an all inclusive leadership, professionally, transparently and in an accountable manner. I promise to be firm and fair and have open door policy," he said.
Email: [email protected]