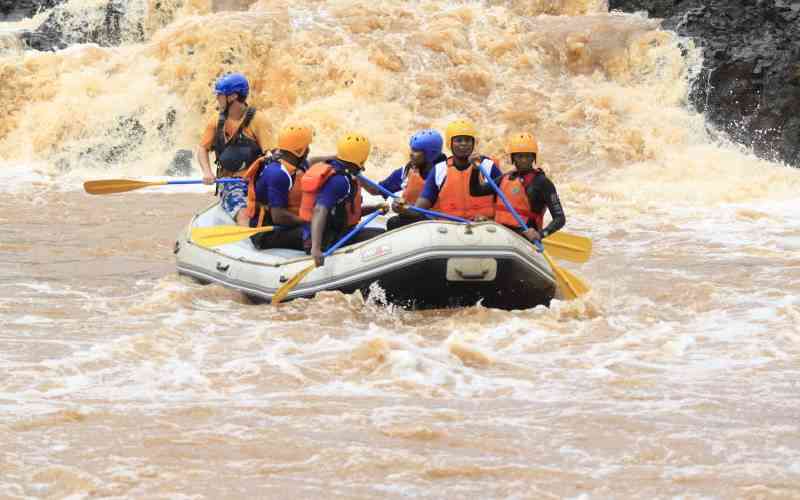 Having spent the last few months exclusively "in the mountain", I want to share with you the places you must visit to celebrate or mourn, this year's election results, or just drive out with friends or family.
Let me start with my adopted county, Kirinyaga. If you have not visited Castle Forest Lodge at the base of Mount Kenya, you don't know pristine beauty.
The place could do with some renovations, but its waterfalls and unobstructed view of Mt Kenya are breath taking.
Did you know the princess spent a night here before she became queen? For lunch, demand their beef dry fry.
If you prefer warmer Kenya, you can avoid the mountain and enjoy a relaxing afternoon off the new highway at Nokras Enkare where the rooms overlook the beautiful Sagana River.
The neighbourhood boasts numerous joints, offering great food including "Governors" (there's a story about this name) and Maya Gardens on the Kagio Road.
By the way, the roads here are well maintained and have working streetlights! Kudos to you know who!
For the young and restless, do not miss white water rafting and zip lining at several offerings including Rapids Camp and Savage Wilderness.
On the way to Kirinyaga, please stop over at the serene Sagana Getaway and paintball, try out archery or ride their quad bikes. If, however, you approach the mountain from the Murang'a side, Mina Gardens and Three Rivers at Maragua have great nyama.
Further up, the expansive Nokras Riverline has the best river views of the Sagana but your lungs will complain on the steep walk back from the bar along the river. By the way if you are a golfer, Thika has two great courses.
As a budding but committed golfer, I found the Thika Golf Club a friendly well-maintained course with manageable obstacles if you are a straight shooter, otherwise the trees will punish you.
Thika Greens is a great course too, but be ready for an exhausting walk by the time you are done with its 18 holes.
If you decide to go to Nyeri, you will find a bustling town and if you are there just for a meal, there are numerous places to stop over including Betty's Place with its occasional one-man guitar massacring Kenny Rodgers "Country Roads".
Golfers, please don't miss a 9 at the Nyeri Golf Club; its hole No 6, named Kerio Valley, must have the world's best view of a fairway.
Nyeri could however do with more upmarket getaways. But once you get out of town, The Aberdare County Club and its twin offering The Ark, are still great places to spend a weekend.
The Ark offers you great views of a variety of animals including numerous buffalos whose tails have been snapped off by the real mafisis.
By the way, Nyeri has some great staycation offerings, but nothing beats the Ol Endeti with its heated pool, amazing chef, and magnificent views of Mount Kenya. Drive on and if you've carried your credit card, stop over at Sweetwaters within the Ol-Pajeta conservancy where Lord Delamare and Adnan Khashoggi once ruled supreme.
Here, you are guaranteed to see, and even feed the rare rhinos and view lions in their natural state during night drives.
Nanyuki town and its environs is a must stop over and one is spoilt for offerings.
Golfers, the Nanyuki Club is a great course with one of the best golf adverts I have seen. "Your best shot is the next one". Good news, the Mount Kenya Safari Club is open and (golf again) its par 3 only course is an easy delight.
All said, the mountain offers fun, food and great sights. Pay a visit soon. Meanwhile vote wisely and peacefully on Tuesday.