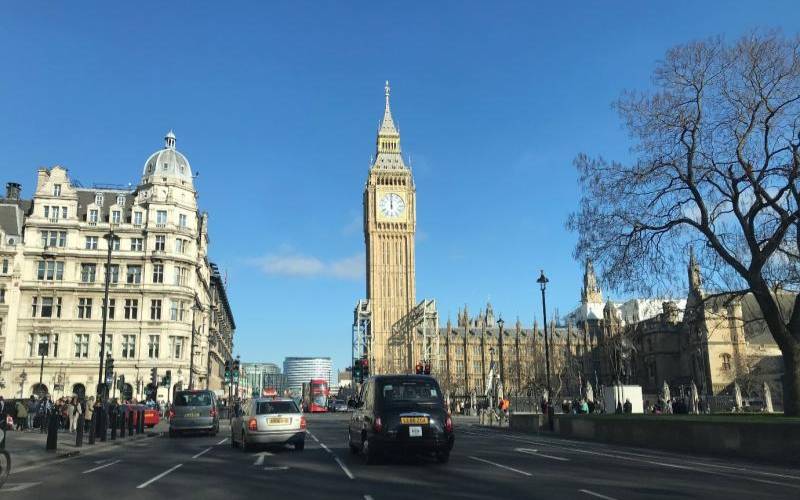 More than 127 years since Kenya became a British protectorate, our fascination with the British Isles has been rekindled by Brexit and clever marketing.
Noted the rising number of students now going to study in the United Kingdom (UK) instead of the United States (US)?
I recently paid a visit to this land which was last conquered by the Nomads in 1066AD. I wanted to understand what made this island a global power and why they want to detach themselves from the rest of Europe.
In a week, I travelled from south to midlands and northeast by train and by car. I left Scotland, Wales and Ireland for the next trip. Here are some of the memorable observations.
The Britons tried to replicate their systems in their colonies. London was replicated in Nairobi, with Uhuru Park being Hyde Park but smaller.
In replication, they made sure the grander of London was never rivalled in colonies. The US replicated England but on a large scale. Noted how big everything is in the US?
London has lots of expressways like Nairobi's. You will be fined £130 (Sh20,000) for riding on the bus lane. Train tickets have no names to allow transferability.
British pride is deep; think of a country that has not been invaded since 1066AD and once ruled a quarter of the world's landmass.
It won two world wars and gave the world English, the language of business and the internet. What are we proud of? What are our national achievements?
There are "small people" in England, too. One guy came hawking earphones to me on the streets of London. Who said hustling is not universal? England lacks the dynamism of America. Malls close at 9pm in London, they open 24 hours in the US. This laid back way of life makes Europe feel more cultured and attracts lots of tourists. Looking at old houses in England, I got a feeling that the English would love to preserve their way of life, while we would love to change as quickly as possible.
New buildings rhyme with the old. Away from England, the English try to keep their way of life. Noted high tea and English breakfast in our hotels?
Renewables are large in England. Solar and wind farms are common. The most fascinating part of renewables is placing wind turbines in the sea. I was told to keep off the noise.
How did the UK keep large farms after almost 1000 years? England looks like Tigoni in Limuru. Never seen small farms like in Kenya. It seems you either stay in town or on large farms. Can we stop fragmenting land in Kenya?
Railways are at the core of the English transport system and they all seem SGR (standard gauge railway). Electric trains are the norm.
A sign on the train says if you are delayed by more than 15 minutes, you could be compensated! Why are we afraid of trains in Kenya?
There is good integration of transport among road, rail and air (I did not visit any port). Eurostar, the train from Europe under the English Channel is well-linked with domestic trains. There are few forests, mountains and rivers in England. That makes the landscape monotonous. We should preserve our forests and national parks.
Demand and supply
In hotels, they use dynamic pricing, depending on supply and demand. What you pay on Friday could be different from what you pay Monday.
I noted that major supermarkets such as Tesco or Sainsbury have local branches to take services closer to the people. Remember Uchumi jipange?
Britons exported their ideas to colonies from rails to religion and manners, but it will take years before they get root. Trying to imitate a 1000-year-old country is not easy. It will take time. The systems took root in the US or Australia because they are the same people.
Visitors and immigrants to England enjoy the freedom that could be restrained by religion or culture. They come to shop and bring their money. Shopping malls feel like mini-United Nations.
London is like a magnet attracting money from all over the world. Signs are everywhere, from Etihad to Emirates stadiums. The Ukrainian crisis exposed further the sources of money that drive London.
There is a diversity of thought and tolerance in England. Seeing demonstrations on the streets of London against Covid-19 vaccination was surprising. We have skeptical people everywhere. We are all the same, I found the same worry over Ukraine and Third World War.
We did away with our Kingdoms, yet we are at home with the Prince of Wales and the Duke of Edinburg. Noted how each part of the UK "owns" some royalty?
Paradoxically, London is one of the biggest tourist attractions with about 20 million of them. Lots of visitors are from the former British colonies. It seems the wind of change that brought independence to the colonies has finally changed direction and is blowing back to England.
The lasting lesson from a visit to the UK? It takes time to build a nation. We have been a nation for only 60 years but we could extend to 127 years if 1895 can be declared as the birth of our country when it became a British protectorate.
We need some patience, but we are almost there. Then like in England, we can reach the rest of the world and make it our playground. The UK could not have made the world its playground if not first putting her house in order.
Withdrawal from the European Union is partly driven by nostalgia for the Empire's golden age. I did not visit a typical English home, that could have given me a deeper understanding of the English, their fears and dreams.
Related Topics