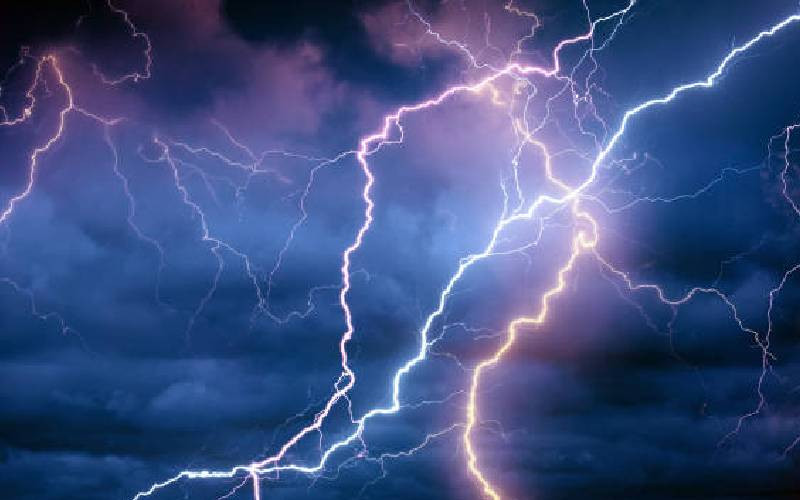 The pursuit of long life and financial stability tragically ended in death for a Malava couple who had secluded themselves in their house for an intense prayer session.
Nashion Mwisukha, aged 51, and his wife Margret Munyelele, aged 44, had invited prayer warriors from the African Divine Church to their session in Musungu village, Malava sub-county. Fortunately, these individuals survived a lightning scare.
Among those in attendance at the prayers were a pastor and 10 other church members, including a fourth-grade pupil. The purpose of the prayers was to seek prosperity, a long life, and a life filled with peace, especially during challenging times.
The two individuals were pronounced dead upon arrival at Malava Level Four Hospital, while two other church members were admitted with life-threatening injuries.
Family members of the couple suspect foul play, even going so far as to consider the involvement of supernatural powers in the death of their loved ones.
Sarah Musamali, the sister-in-law of Mwisukha, attributed the deaths to the couple's debtors who had refused to repay what they owed.
"One day, I had a conversation with my brother-in-law, and he told me he had worked for his friend in the area but the friend had refused to pay him.
"He later sought advice, and I suggested he give it a three-month period to see if he would be paid, but unfortunately, it was all in vain," said Musamali.
Deeply devastated
"My brother-in-law was deeply devastated by this incident, and when I learned of the tragic news that the two had been struck by lightning, I couldn't help but recall their ongoing financial struggles and his lamentations about the debt"
Musamali said: "I suspect that this mysterious death may be connected to the disputes surrounding the debt."
Luke Mulundu, Mwisukha's brother, also expressed bewilderment over the fact that a religious function led to tragedy instead of bringing about positive outcomes.
"It's astonishing that the moment the prayers began, lightning struck the two individuals but spared the pastor and the seven church members," he added.
He said those who survived narrated how the house was filled with a reddish colour before the lightning struck.
The uncertainty regarding the intended targets of this natural occurrence has left the family deeply anxious. They now seek an explanation from a neutral party.
"As we seek assistance from the county government, we are reaching out to our elders to help us uncover and interpret the possible origins of this disaster. We wish to understand whether it is indeed a case of supernatural forces, as alleged, or simply a tragic event.
"Only after understanding this can we plan for any future arrangements, be it for a funeral or special prayers," he said.
Timothy Masinde, the pastor of African Divine Church (ADC) at the centre of the prayers, expressed shock that the couple had died before witnessing what they had fervently prayed for: a long and prosperous life.
"The lightning struck me as well, but I woke up, thanks to the power of God," he said.
Related Topics