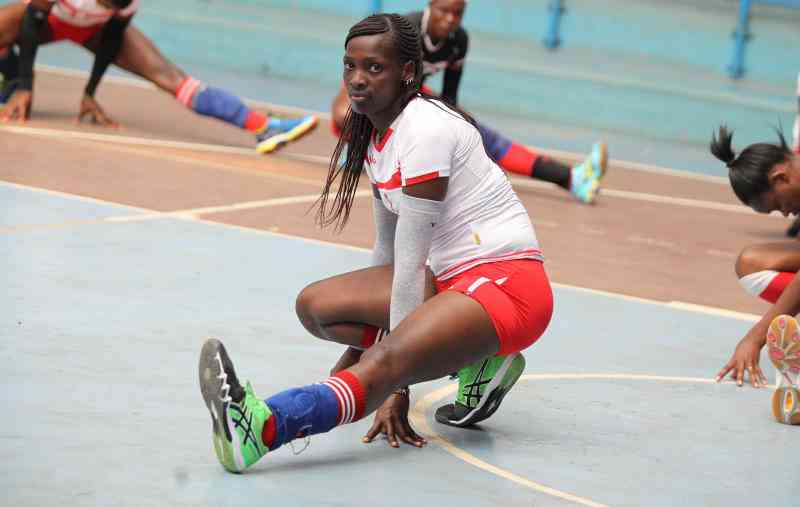 Kenya Pipeline captain Rose Magoi has plenty of confidence and belief.
To the Kenyan leader, she believes they have what it takes to triumph when they take on Egyptian side Zamalek in the final of the 2023 Africa women club volleyball in Nabeul, Tunisia.
"We have been working together as a team to achieve that common goal. We aim at winning the title this time round," said Magoi in an interview from Tunisia.
"From the first day of the championship, we have been up to the task against our opponents all through and Zamalek will not be an exception," added the Malkia Strikers player.
"We are clearly driven to win the title and spice up our good season, "said Magoi.
"Zamalek is a good team and that's why they are in the final. On Monday (Today) we will keep fighting and I have high hopes that we are the better team. We are focused on bringing the title back to Kenya, God willing," the captain added.
Pipeline, who are also the reigning national champions, made it to today's final after they defeated CF Carthage of Tunisia 3-2 (25-18, 25-27, 23-25, 25-23,15-9) in a nail-biting semifinal.
In the other semifinal, the Egyptians qualified for the final after they edged out MCA of Algeria 3-1 (25-18, 23-25, 25-17, 25-18) to set up the final with the Kenyan oilers.
Today's final will have a lot at stake as Zamalek will be eyeing their first African title, while Pipeline will be out to ensure the title remains in the Kenyan shelves after former champions KCB were bundled out at the quarter final stage.
Pipeline, under coach Paul Gitau, will also be aiming at recapturing the title they last won in 2005 at Kasarani, Nairobi.
Coach Gitau is aware of the gigantic task ahead of them as they face the dreaded Egyptians. Theirs is a tall order and the tactician will heavily bank on experience to win the title.
The side boasts internationals middle blockers Gladys Ekaru, Trizah Atula, outside hitters Naomi Too, high flying Pamela Adhiambo, setters Magoi, Faith Imodia, while liberos are Aggripina Kundu and Betty Sifuna.
Related Topics