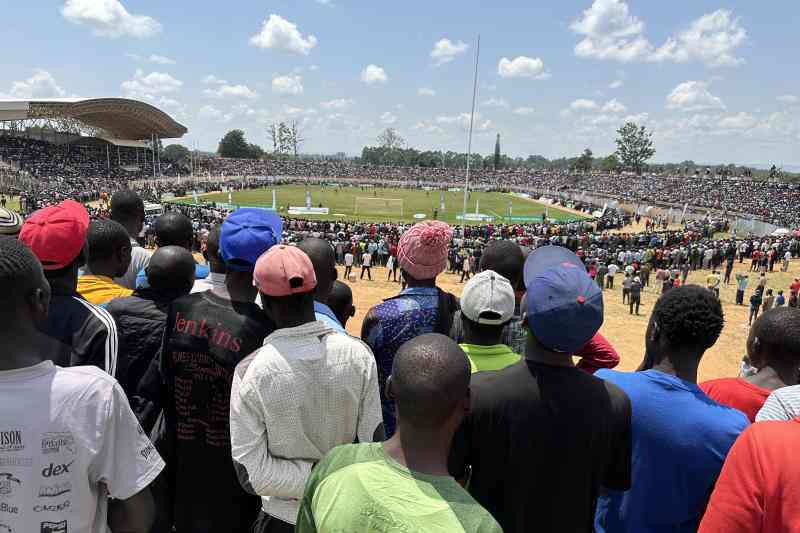 All is well that ends well.
The 2023 Kenya Secondary School Sports Association (KSSSA) national Term Two games held in Kakamega in the past week will go down in history as one of the most successfully attended and followed school championships in years.
The mammoth turnout of fans had turned the games into a mesmerising canvas of colour and emotion.
Kakamega came alive, breathing masterpiece, a testament to the power of sport that unites and transforms, not just the players on the field, but the entire landscape of human connection.
In fact, the national finals at Bukhungu Stadium attracted crowds that have never been witnessed before. Not even the highly hyped Mashemeji Derby pitting two of Kenya's most iconic clubs; Gor Mahia and AFC Leopards could pull the crowds witnessed in the entire period of the games.
The sprawling fields of Kakamega High School and Bukhungu Stadium buzzed with electric energy, and the once tranquil grounds were now a sea of movement and excitement.
Flags of every hue fluttered in the breeze, painting the air with streaks of crimson, azure, emerald, and gold.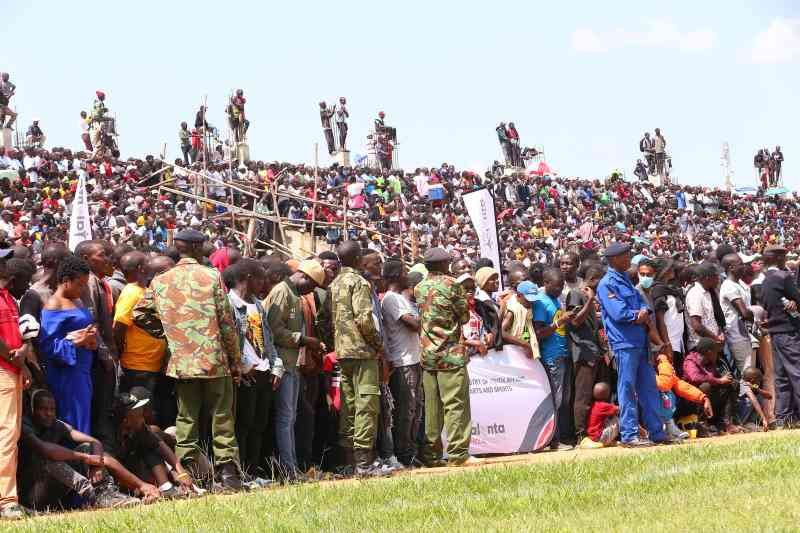 The mammoth turnout of fans flooded the venue, their attire a vibrant tapestry of team colours. The students' faces were adorned with intricate patterns, painted in shades that mimicked their school's crest.
The roars of the crowd reverberated like a symphony, each cheer harmonising with the next, creating a chorus of unwavering support. The unity of purpose was palpable; they were here to witness, not just a competition, but a celebration of athleticism and camaraderie.
As the final whistles blew, and new champions emerged, the atmosphere transformed once more. The victorious teams were enveloped in a kaleidoscope of jubilation, their elation radiating outward and infecting even the most stoic of onlookers.
Tears of joy mixed with the vibrant face paint, created rivulets of colour that ran down cheeks in joyful abandon.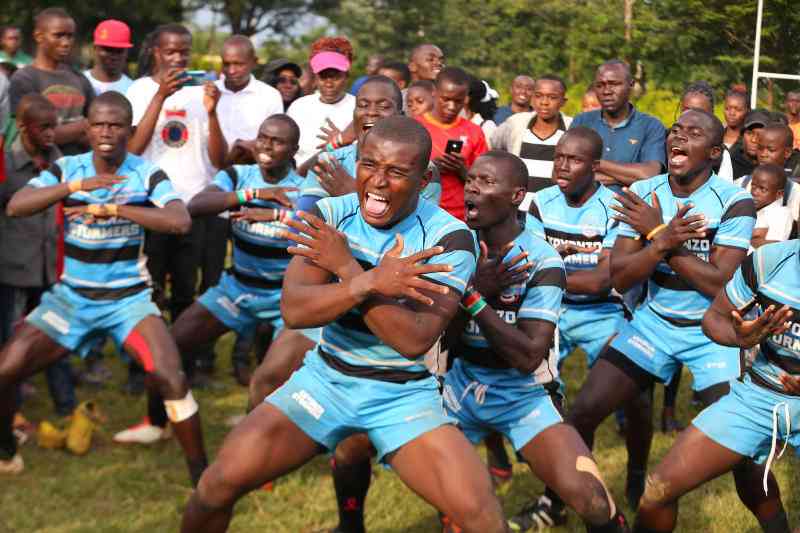 Onjiko High School was among the schools that celebrated in joy after winning their maiden national title when they saw off Timbila 20-11 to win boys' 3x3 basketball title.
With a heart full of pride and a voice still hoarse from countless cheers, Onjiko High School's basketball coach Joseph Were stood before the jubilant crowd. His eyes gleamed with a mixture of joy, relief, and a profound sense of accomplishment as he shared his thoughts on this historic moment.
"Today, we have etched our names into the annals of basketball history," Were said, a wide grin lighting up his face.
"This victory is a testament to the dedication, hard work, and unwavering belief that our team has demonstrated throughout this incredible journey."
"I am proud of each player who wore the Onjiko jersey. Their determination, their grit, and their unyielding spirit have brought us here, standing as champions for the very first time."
Onjiko point guard Alvin Otieno was voted the Most Valuable player while Janet Ngoya won the girls's MVP award after helping Ototo Mixed Secondary edge St Bridgit 14-8 to win the national title.
Kesogon Secondary School from Rift Valley (volleyball girls), Ototo Mixed Secondary School (basketball 3x3 girls), Ruthimitu (volleyball boys), Mwira Mixed Secondary School (rugby girls), and Oyugi Ogango Secondary School (netball) also won their maiden titles.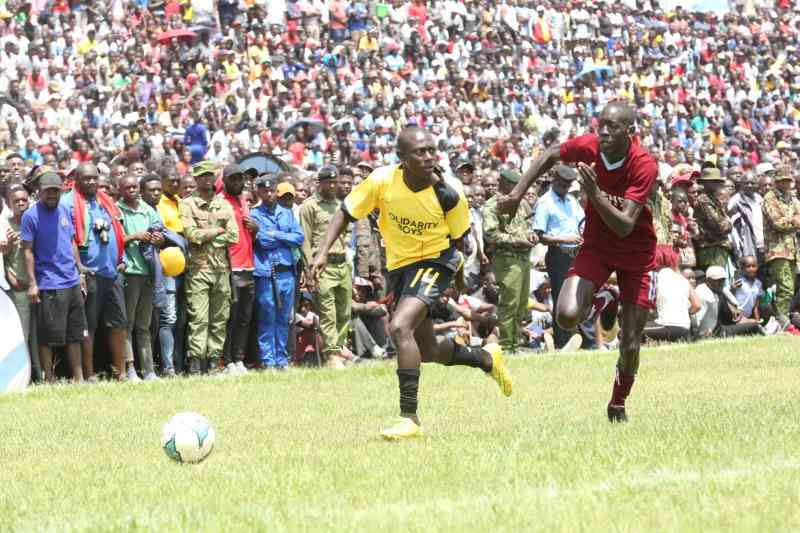 In football, St Anthony's Boys Kitale midfielder Aldrine Kibet won the MVP award after helping the Rift Valley giants reclaim the title they won in 2019.
Kibet scored a brace as Kitale defeated Dagoretti High School 2-0 to win the title.
The Spain-bound midfielder's star rose even higher after trending on social media for the rest of Saturday evening and Sunday morning with his long-range thunder strike, being the highlight of the talks.
Kibet is set to join Nastic Sports Academy in Spain after completing his KCSE exams in November.
Another star on the rise was Koyonzo Secondary School's Brandon Mulefu.
The giant winger scored 14 tries in rugby Sevens to add to his physic, speed, and physical style of play that lifted fans to their feet at the Bull Ring.
Related Topics