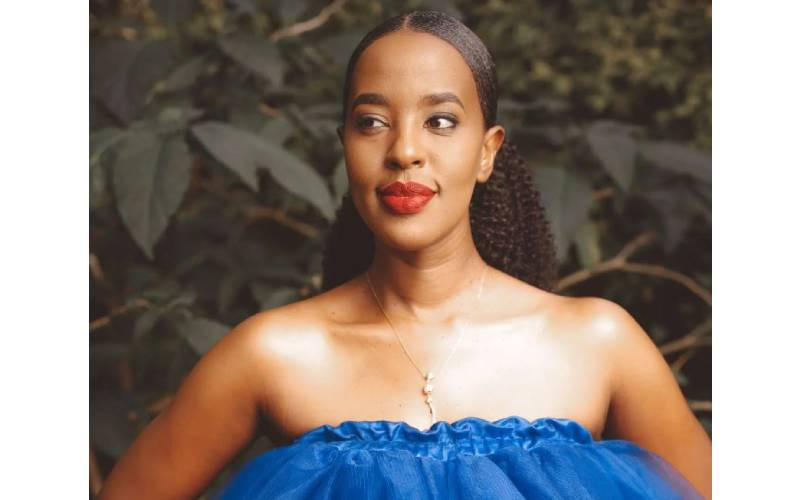 Former Machakos first lady Lillian Ng'ang'a and rapper Juliani's son is turning two months old today.
Taking to Instagram, Lillian gushed over her son - whom they named Utheri, meaning light in Kikuyu - and described him as a 'little, magical boy.'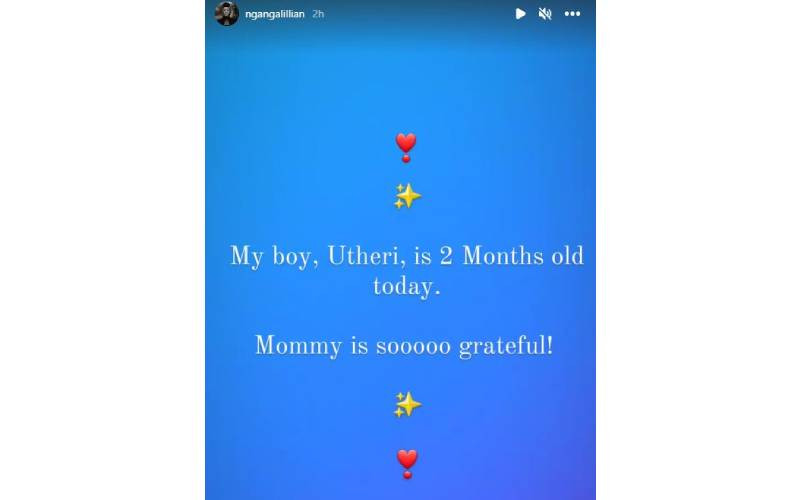 Lillian posted a photo of a blue card written 'it's a boy' and captioned it, "On 22.07.22 at 10.11am, A little, magical boy gave me a new title of Mommy."
"Today, I could not wait for the sunrise to see his most wondorous smile as he turns 2 Months old. Utheri, My boy...Mommy is at the zenith of happiness because of you. Happy 8 Weeks boy!" wrote Lillian.
View this post on Instagram
A post shared by @ngangalillian
Juliani announced in August that they had welcomed a baby boy during an interview with presenter Ali.
"I have two kids, Amore and the second one. I got him just the other day. I got him with Lilian. People don't know this story because they don't need to know but now you know. So yes we got a baby, a boy. I'm now a proud father of a girl and a boy," he said.
Since welcoming her son, Lillian has so been so focused on nurturing him that she does not pay attention to online naysayers.
For instance, recently, when she weighed in on a debate by Kenyans on Twitter who were drawing comparisons between her husband and her ex, former Machakos Governor Alfred Mutua.
"Just seen some shallow story that y'all trying to drag me into. Truly you don't get tired. Just continue. Let me proceed with my day with my little boy," she wrote.
The couple tied the knot at a private wedding sometime in February after months of courting.
Lilian celebrated the wedding day by sharing a photo with her bridal makeup done with the caption, "Happy and grateful to be alive to see my favourite #2 looking soooo aligned! ~ 2.2.22 ~."
Related Topics