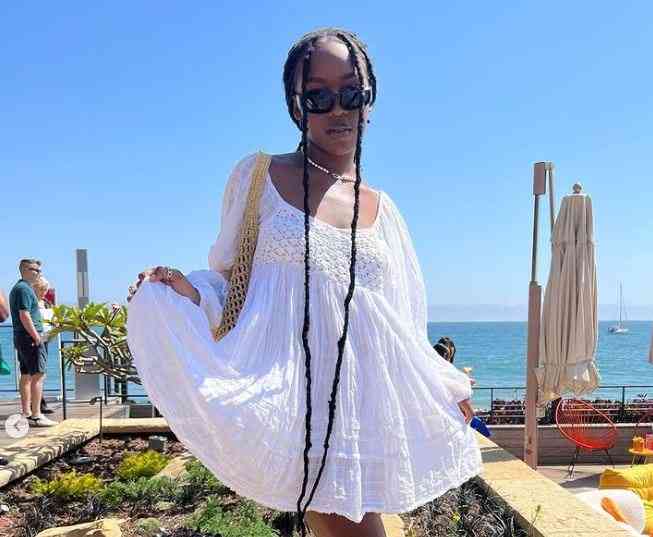 Internet star and comedienne Elsa Majimbo says she has a complicated relationship with her hometown Kenya.
Majimbo, who rose to fame during the pandemic period, told Forbes that she received a lot of backlash from Kenyans when starting out, who racially profiled her.
"I have a very complicated relationship with Nairobi. When things started going on well for me there was a lot of backlash to me and there were a lot of colorist things said towards me and surprisingly its people from Kenya who were doing that and they were bullying me on the internet," said Majimbo.
For this reason, the 21-year-old has vowed never to return to Kenya unless she's visiting her parents.
"They were hell bent on my failure and it was so absurd. When the whole world was cheering me on Kenya was praying for my downfall so when I got the chance I packed my bags and I left. I'll go to see my family but I left and I'm never going back," she told Forbes.
However, this is not the first time that Majimbo has addressed being bullied by Kenyans. In May 2021, in an interview with Dubai's Anash Bukhash, Majimbo said she had faced a lot of bullying and racism in Nairobi since high school.
"I have faced a lot of bullying in Nairobi and when I say bullying people only think about the internet, but it has been my whole life. At the university, I chose my friends and the company I was in and it got easier," she recalled.
Majimbo then relocated to South Africa, where she said she found support, vowing never to return to Nairobi and described the place as the "worst possible option."
"When I got to the internet it became as worse as it was in high school. I would mind my own business and sit inside the house in Nairobi. When I left for South Africa in February, I left and never went back to Kenya," she said.
Majimbo dropped out of Strathmore University, where she studied for a Degree in Journalism to chase fame. Since then, she has created a multi-million brand for herself, bagging endorsements and working with international celebrities, including billionaire singer Rihanna.
In June 2022, she graced Forbes Africa Magazine's Top 30 Under 30, saying she knew that she was going to be iconic.
Related Topics