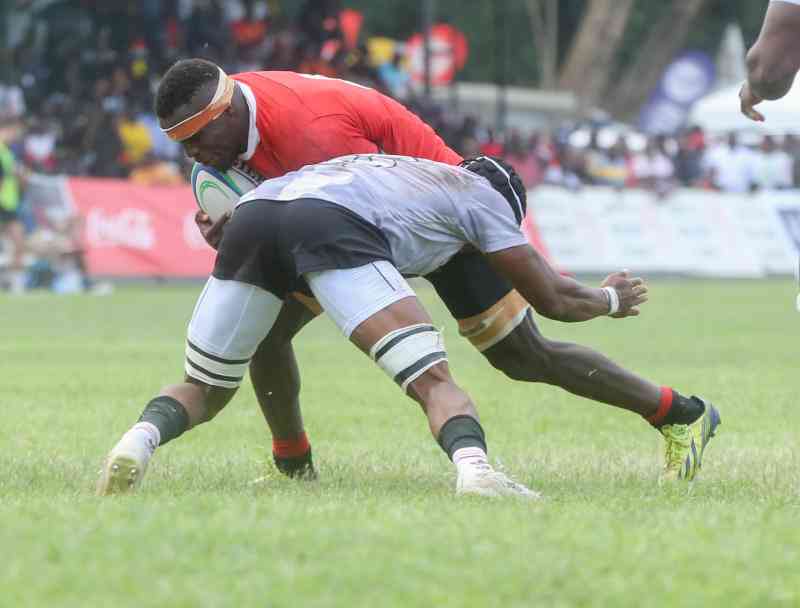 Kenya Simbas recorded their second victory in four years over Zimbabwe when they defeated the visitors 48-7 Currie Cup match Nakuru Athletic Club.
It was a joy for the Kenyan boys as they beat the Zimbabweans in every aspect of the game in the one-sided match played that was also admitted by both their coach Brendan Dawson and captain Hilton Mudariki.
"The results show that we lost to a better side," Dawson told Standard Sports.
Mudariki said: "They (Simbas) played quality rugby and we couldn't match them in the field play and technical skills."
Kenya assistant coach Carlos Katywa was pleased with his players' performance.
"The boys played according to instructions and the results showed," he said.
When the two teams took to the pitch, there was thunderous applause and cheers for the Simbas by home fans from the first to the last whistle.
The visitors kicked the ball first but they were restricted in their own half for the better part of the game.
Kenya captain George Nyambua then touched down in the opening minutes, a try that was converted by Mkisa Mtabeni for a 7-0 lead.
A few minutes later, Nyambua increased the tally to 12-0 but Mtabweni missed the conversion.
Thereafter, Patrick Macklyne restored the Zimbabweans back to the game with a fast try that was converted by Dzandi Wandira for a 12-7 score.
At the half hour mark, Alfred Orege increased the tally for the Simbas to 17-7 after they missed the conversion.
Jason Musoga touched down for Kenya in the 37th minute before Mtabeni returned the conversion for 24-7 lead.
With two minutes to half time, Alfred Obonyo made the fifth try as Mtabeni converted for a 29-7 half time lead for the Kenyans.
In the second half, Samuel Asati took the scores to 34-7 and Mtabeni didn't disappoint with a kick.
Two more tries and conversions by Musoga and Ibrahim Ayoo was all the winners needed to wrap it up in style.
The two conversions were kicked in by specialist Mtabeni.
Related Topics