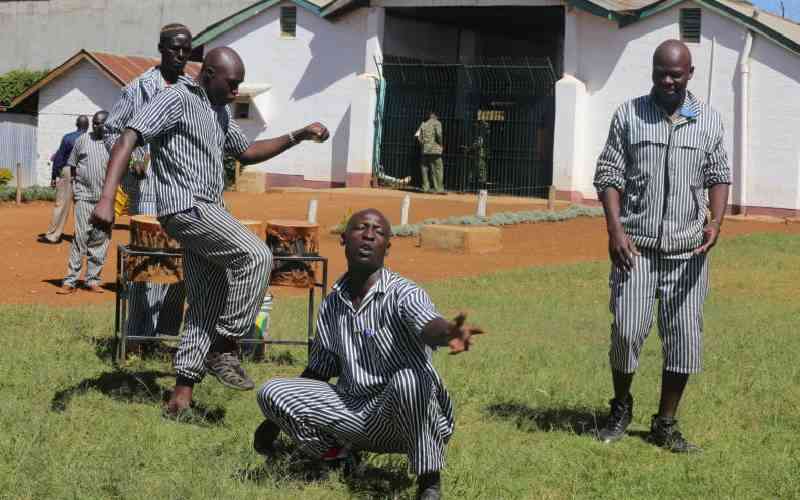 A form four candidate was among 32 inmates who were released from the Eldoret GK Prisons on Tuesday after well-wishers paid fines for petty offenders.
At 5:30 pm, the 17-year-old girl left the Eldoret Women's Prison and headed home to Elgeyo Marakwet County. She had missed school for three weeks.
The girl was in prison for selling illicit alcohol, charges she pleaded guilty to. The magistrate had directed her to pay a Sh30,000 fine or serve a six-month jail term.
She said she was elated to go back home after the fine was paid and hoped to go back to school. She was still worried about whether her parents would be able to raise her school fees. They depend on the sale of illicit brew to raise fees.
"I am happy that well-wishers have made me free again. The three weeks here have been unbearable, and no family member has ever come to visit me. I hope I will get a well-wisher to sponsor my education," she added.
The girl was arrested while selling the illicit alcohol at their home. Her mother fled upon seeing the officers, leaving her at the mercies of the officers who arrested her and arraigned her in court.
While in court, the minor had no documents to prove her age.
Like the form four student, other prisoners expressed their joy after being released from prison, saying they were grateful for the second chance. The well-wishers who cleared the fines include Rupaz fitness centre.
David Kipkemboi from Turbo and had been sentenced after he was found guilty of theft said he was remorseful and ready to join his young family.
George Kiplagat, who had been convicted for stealing a mobile phone, was also set free after his fine was paid.
The fines paid by the well-wishers ranged between Sh10,000 and Sh30,000.
Nebert Shiveka one of the managers at Rupaz, said they saw it worthy to share love on Valentine's Day with inmates in men and women's prisons as well as distribute food and bedding.
Related Topics