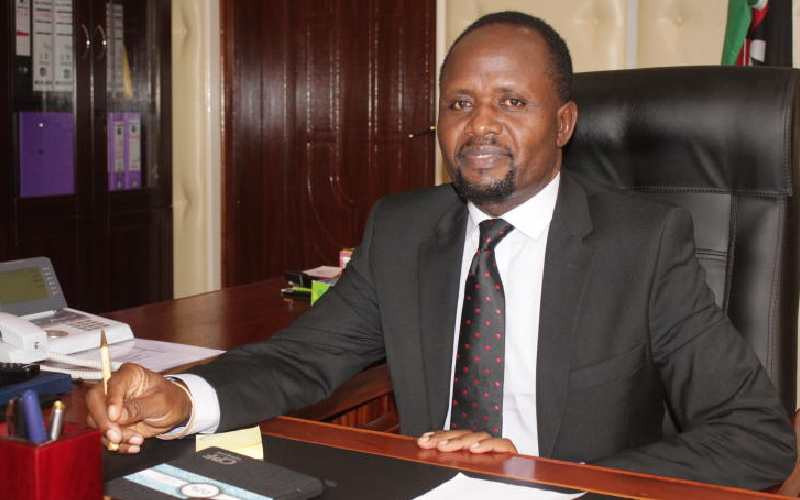 Trans Nzoia Governor George Natembeya has constituted a task force to audit pending bills and the human resource.
In a Gazette notice dated October 21, Mr Natembeya appointed the seven-member team that will scrutinise the Sh1.3 billion debt and audit the county payroll to weed out ghost workers.
The notice further states that the purpose of the task force is to advise and guide on the settlement of genuine pending bills.
The governor appointed former Auditor General Edward Ouko to chair the task force and Jamin Kwanusu, an expert in revenue matters, as secretary.
Other members of the team are Alex Rugera, Chris Wasike, Imelda Midzukani, Kirato Wanjala and Jared Nyaundi.
The task force will scrutinise the full list of the pending bills as of August 8 and the requests for review of the bills from affected suppliers.
The team is tasked to record descriptions of the works done, goods supplied, services provided as well as the dates and locations and evidence of delivery, performance or reports.
Evidence of receipt of goods or services, including physical verification where necessary, will be done with value for money evaluated and quantified.
The task force shall thereafter advise the county government on the appropriate arrangements for clearing the pending bills.
Further, the team will advise the county government on future management of bills and payables to avoid delayed payments.
To manage the wage bill, which stands at about Sh3 billion, almost half of the total allocation of the county's equitable share of the national revenue, the task force will confirm the total number of staff against those on the payroll.
The team will also obtain schedules indicating statutory deductions such as NHIF, NSSF, PAYE and confirm remittance to the relevant statutory authorities.
Related Topics