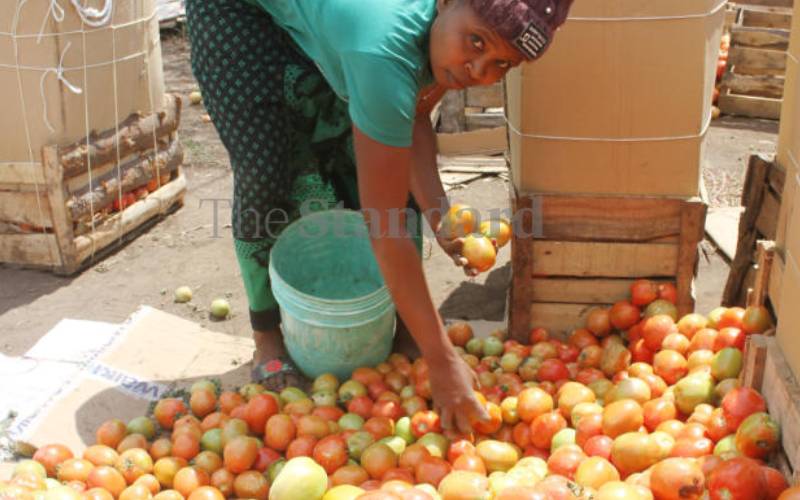 Oloitokitok is traditionally known for pastoralism, where the Maasai and their livestock roamed the wilds.
But over the years, irrigation has transformed the area into a food basket of sorts, where farmers mint millions of shillings every season.
It has made its name as the source of big, shiny tomatoes that fetch high market prices in the entire Kajiado County and beyond, thanks to freshwater seeping out of Mt Kilimanjaro and tapped by residents for farming activities.
However, farmers are not smiling to the bank anymore. High cost of inputs, including fertilisers, has made tomato farming non-profitable.
"Farming in Kajiado South has become very expensive, renting an acre piece of land now costs more than Sh10,000 per month," says 31-year-old Asmin Maslah, who has ventured into high-value, short-season crop farming at Oloitokitok.
Maslah has been growing tomatoes on a five-acre piece of land and bell pepper on the remaining 2 acres. He has employed five permanent staff and engages up to 10 casuals when harvesting.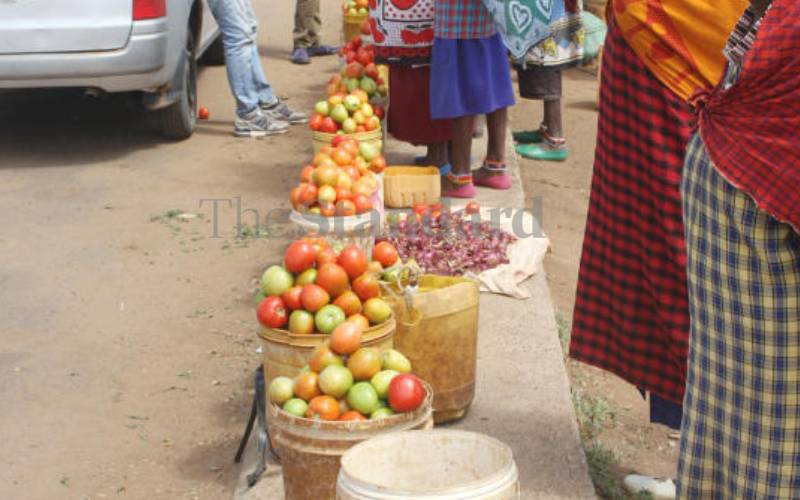 He says other than expensive farm inputs, there is no standardised box for selling tomatoes in the market, therefore, buyers often control the prices using their own boxes.
He says the lack of regulated packaging forces farmers to sell a lot of tomatoes for relatively low prices.
Currently, a box of tomatoes goes for Sh2,500, down from Sh3,500 in the recent past.
Human-wildlife conflict only compounds the problem, as wild animals invade farms and damage, and farmers say they are not adequately compensated for their losses.
Attempts to control wildlife through fencing and culling have not borne any notable fruit.
Some farmers are already relocating from Oloitokitok to seek more fertile grounds where farming could be more profitable.
At Rombo agricultural belt, hundreds of tomato farmers are unhappy with the high cost of fertilisers and influx of fake fertiliser in the market, which has led to reduced tomato yields.
Some farmers say they are forced to import fertiliser and other farm inputs from Tanzania, as agrochemicals are more expensive in Kenya due to high taxes.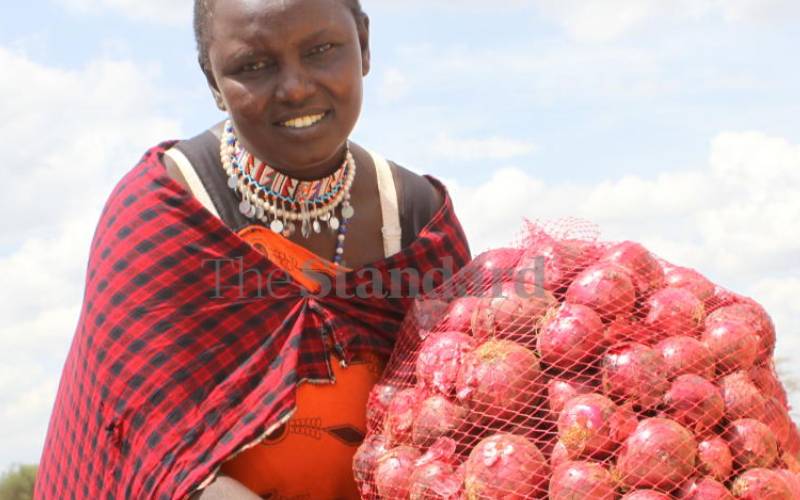 A spot check at Isinya, Kitengela, Kimana, Mashuuru and Isara shows that shop owners have removed Kenyan products from their shelves and are now selling a number of Tanzanian products.
Maslah says brokers have also flocked to the area, forcing the farmers to seek an alternative market in Tanzania. Ironically, the same products are exported into the Kenyan market.
"The farmers say brokers have mastered the art of controlling tomato prices by working in cahoots with buyers who refuse to buy the perishable produce directly from the farmers.
"Farmers make losses from the prices determined by tomato brokers. The weather is favourable for agribusiness but the market is not reliable. Farming in this region is no more tenable," says Joseph Ngari, a farmer.
Also, poor road networks have worsened the farmers' woes as they are not able to access the market easily. The Rombo-Taita Taveta murram road is impassable.
Kajiado County Agriculture Executive Jackeline Koin said her department has proposed a Crops Agriculture Bill that is pending at the County Assembly.
Koin said the Bill awaiting the second reading will also address the Kajiado Tomato Regulation Bill 2019 and make farming more profitable.
Related Topics