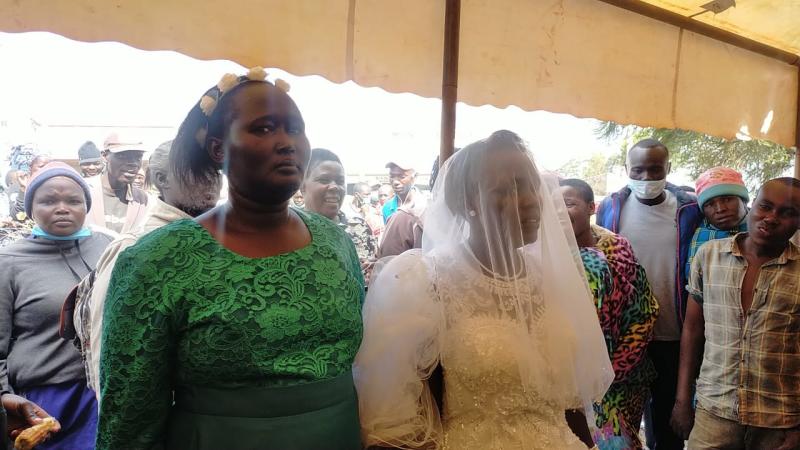 A middle-aged woman from West Pokot, who last week sensationally claimed to have found new love in the Holy Spirit, was on Monday, May 31 blocked from entering Uganda.
Elizabeth Nalem's husband had alerted police of his wife's plan to cross over to the neighbouring country for "honeymoon".
The mother of six was intercepted at Makutano Town in West Pokot on Monday night, May 31.
She was, however, released on Tuesday upon her husband's request.
West Pokot County Police Commander Jackson Tumwet told The Standard that Nalem was counselled while in custody.
"We suspect she might be having a psychiatric problem," said Tumwet.
Nalem's husband had, on Monday, filed a complaint at the Makutano police post that his wife had neglected her six children while committing to her newly found love – the Holy Spirit.
"He (Nalem's spouse) said that the woman left her matrimonial home one week ago, and has since absconded all duties as a mother and wife," said Tumwet.
Some members of the Full Gospel Church, where Nalem worships, on Tuesday, June 1 offered to give her free counselling services.
"They asked her to reconcile with her husband, and resume work as a cleaner with the County Government of West Pokot," said the county police boss.
Tumwet said the woman had lined up trips to Tanzania, Ethiopia and Israel upon returning to Kenya from Uganda.
"We are relieved her husband took her home and that plans are underway for her treatment," said the county police chief.
Before accepting to accompany her partner home, Nalem caused a scene at the police station, accusing her spouse of incessant harassment.
She, however, gave in after much persuasion from her husband and other church members.
Related Topics