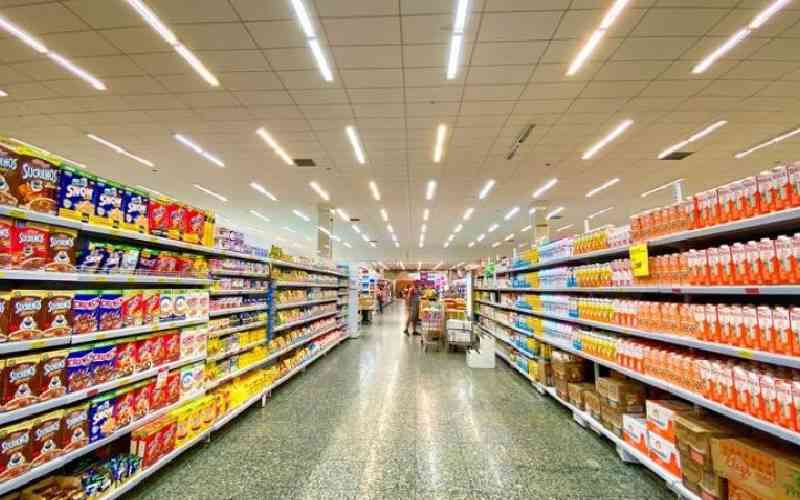 In the second decade of devolution, investors in real estate could reap big by putting their monies in some of the fastest-growing counties.
The newly crowned city of Nakuru poses great attractiveness according to experts in the real estate sector.
Industry leaders last week told potential investors that counties, alongside student accommodation, could prove a huge niche for those interested in putting resources into real estate.
Knight Frank Kenya Chief Executive Mark Dunford noted that cold storage could be immensely profitable in Kenya before he weighed in on the increasingly attractive student accommodation.
"In Kenya, we have seen an increase in purpose-built student accommodation due to the young population leading to growth in the requirement for quality student accommodation close to educational institutions," he said.
An outlook for the second half of 2022 by Knight Frank showed that the retail market had the best yields, at 9.5 per cent, followed by both office and industrial markets at 8.5 per cent.
The residential market yields were 5.5 per cent. Grade A offices continued to be in high demand, said the company's Africa Research Analyst Boniface Abudho, although in some of the biggest cities in the continent, several people who adopted the work-from-home arrangement at the height of the Covid-19 pandemic well over two years ago continued to hold onto it.
And as organisations sought to save on cost, many ditched offices in central business districts (CBDs) and slipped into satellite towns where rents are lower, he said. In some towns, offices were even turned into hotels.
"Over the review period, average monthly prime rents stabilised at $1.20 (Sh150) per square foot, similar to the first half (H1) of 2022. This is mainly attributed to the completion of A-grade office developments and the continued uptake of quality stock," reads the Knight Frank Kenya Market Update for the second half (H2) of 2022.
"There has been increased preference from investors to have rent in dollar payments due to the ongoing depreciation of the Kenyan shilling. Occupancy rates in grade A offices average circa 74 per cent, a marginal rise compared to 72.8 per cent in H1, 2022."
In Nairobi, the report noted, Westlands remains the most sought-after office location due to having the largest share of grade A commercial office space compared to other competing nodes such as Upperhill, Kilimani and Mombasa Road.
Lettable areas
In 2022, grade A offices experienced increased demand from ICT-oriented enterprises as well as non-governmental organisations (NGOs) and multinational corporations.
Compared to other office sizes, tenants registered a preference for office space with net lettable areas of between 3,001 square feet and 4,000 square feet Knight Frank noted, asking developers to put this into consideration when designing their lettable areas.
Co-working was also seen to increase in Kenya, as well as in the continent, with Nairobi Garage, a co-working space provider, opening a 12,000 square feet outlet in the CBD. This was their fifth outlet.
Nairobi Garage offers circa 100,000 square feet of office space. "With ICT penetration increasing, co-working seems to have great untapped potential as we estimate that the co-working sector is less than three per cent of the total available office stock. The concept is still in its nascent stage, but Kenyans seem to be accepting it favourably," Knight Frank said.
Increased activity in the retail market in 2022 led to the prediction of supermarkets as "a robust asset class over the short to medium term" in 2023.
There was increased sales and store expansion activity from both domestic and international players. "Despite Carrefour being the most dominant name in the retail sector, local retailers Quickmart and Naivas are the largest supermarket chains in Kenya by the number of stores, having increased their branches by 30 per cent over the past two years, equating to an expansion of around 100,000 square metres," the report indicated.
Over the review period, prime retail properties attracted a rent of $5 (Sh625) per square foot per month. Prime retail destinations in Kenya are characterised by malls and occupancy rates in H2, 2022 were over 90 per cent for most established malls.
"As much as the location of retail properties is very critical, tenant placement strategies, which investors often overlook leading to poor performance of such retail outlets, are indispensable - hence the need for mall owners to hire professional managers as early as during the design stages," Knight Frank said. Supermarket chains in Kenya have had contrasting fortunes with Naivas, Quickmart, Chandarana, and Carrefour continuing to expand while Uchumi.
Tuskys, Nakumatt, Shoprite, Game Stores, and Choppies shutting down either through bankruptcy or exiting the market.
This may perhaps be attributed to the low penetration of modern retail in Kenya, Knight Frank said, quoting a report by Boston Consulting Group (BCG) that noted that 77 per cent of retail sales are made in traditional retailers (commonly known as duka).
"This depicts the existence of a large consumer base for supermarket chains to target as the number of middle-income earners continues to increase," it said. In the half, Carrefour opened three branches and increased its total branches to 19. Naivas opened seven stores to take its total stores to 91 and Chandarana Foodplus opened their latest of 26 stores.
Three malls were opened ahead of the festive seasons, maintaining the falling popularity of malls.
"The general performance and supply of malls in Kenya has been on the decline with the focus shifting to convenience centres that are closer to residential neighbourhoods," the report indicated.
A lack of high-quality stock of homes for high-net-worth individuals has seen a sustained increase in the price of prime residential properties since the first quarter of 2021. These properties recorded a 3.77 per cent annual increase in the last quarter of 2022, following a 2.87 per cent annual increase in the third quarter of 2022.
Knight Frank says that this market is almost becoming a sellers' market. "The growth of multinationals into Kenya as well as a calm electoral period has also contributed to the positive trend of prime residential prices," the report indicated.
And the focus on student accommodation is unlikely to go away anytime soon.
A week ago, Absa Bank Kenya and Acorn Holdings Ltd inked a Sh6.7 billion deal, through which Acorn would add 12,000 beds to their current capacity for students.
Related Topics