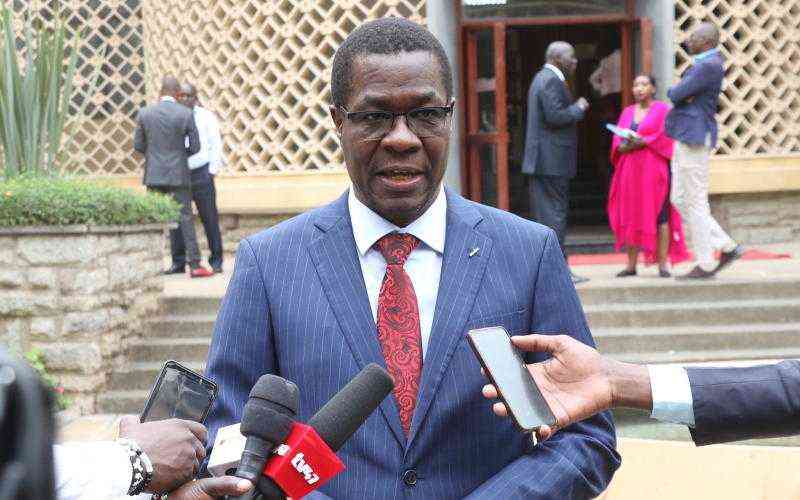 National Assembly Minority Leader Opiyo Wandayi wants the government to stop implementing the new funding model for institutions of higher learning.
This comes a week after the Education Cabinet Secretary Ezekiel Machogu released the results of KCSE 2022 placement to institutions of higher learning.
In a statement released on Tuesday, August 8, Wandayi says the government should instead improve on the tried and tested models.
"That the Kenya Kwanza Government halts forthwith the new Funding Model and improves on the tried tested models that support youths of this country access the all-important university/college education," he says in a statement.
Additionally, Wandayi also wants the Kenya Universities and Colleges Central Placement Service (KUCCPS) to open its portal and allow 600,000 students who missed slots in institutions of higher learning to apply.
"We demand that KUCCPS opens immediately for a 3rd review to give a chance to the over 600000 who missed this life-changing government service," he adds.
He argues that the government is putting in place bad policies which will affect the young generation in the future.
"The aftermath of this bad policy by the Kenya Kwanza government will be jobless graduates chocking in loans whose interest rates have not been disclosed or at worst thousands of college drop-outs from the high cost of acquiring a university education,".
On July 31, the government launched the new model, dubbed New Higher Education Funding(NHEF), for both scholarships and loans for students placed by Kenya Universities and Colleges Central Placement Service (KUCCPS).
The NHEF model is scheduled to take effect in September 2023, as 2022 Kenya Certificate of Secondary Education (KCSE) candidates join universities and colleges for the 2023-24 financial year.
The new funding framework seeks to offer students whose households are at the bottom of the pyramid equal opportunity in accessing university education and technical and vocational education and training (TVET).
Related Topics