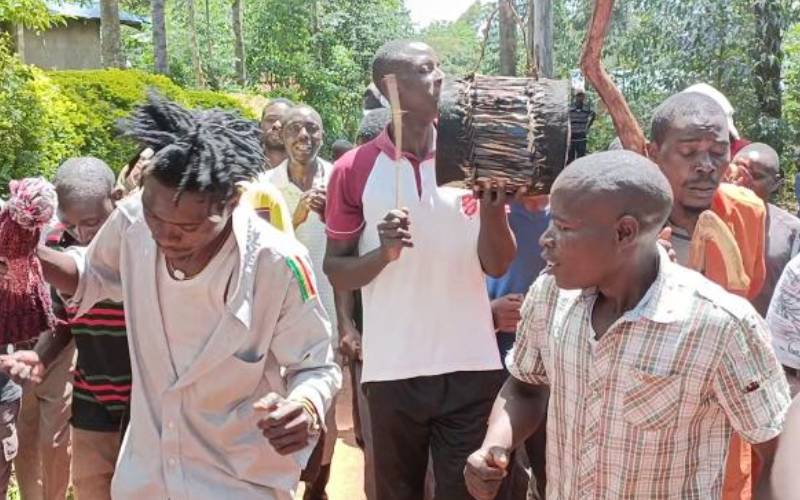 Playing drums has defined the Maragoli and Banyore Luhya sub-tribes since time immemorial. Drums played a significant cultural role among the two sub-tribes living in Vihiga county.
Different drums would be played on diverse occasions, including social ceremonies and cultural rituals.
Igada, a popular traditional drum made of cow hide and metallic cylinder, was played whenever someone died to inform the community of the tragedy. According to Maragoli elders, this special drum was associated with funeral vigils.
Usually, strong young men with skills to play the Igada drum would be identified and tasked to play it every night until the dead person was buried.
Mourners would dance and sing songs in praise of the dead.
But over time, the popular Igada drum and cultural activities associated with it appear to be fading away, due to an earlier ban by the government on night dances at funerals.
Maragoli Council of Elders coordinator, Samson Muhindi, confides that since the ban, players of the iconic drum have shifted to supporting politicians.
"We have seen the shift of Gada to political rallies and are worried. When played in political rallies we fear that they may turn the good culture into hooliganism."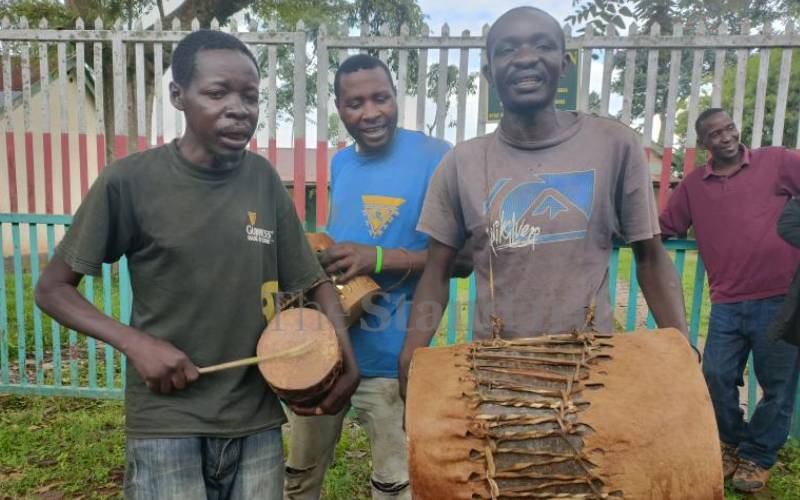 But the players of Gada drums believe they are not doing anything bad but trying to reinvent themselves and save the culture of Gada.
Andrew Muhando, 47, is a famous Gada drummer in many political rallies around Vihiga County.
He heads the Majengo Gada group which has eight members and has been in existence for the last 16 years.
Muhando considers himself a great Gada drummer.
"No one owns Gada art, it's our sole duty to keep the art alive and the only way is to serve clients, among them politicians who pay," Muhando says, adding he was given mandate to play the drum by a traditional circumciser called Ngori.
"I was given the mandate to beat these Gada drums in the early 1990s and I can't just leave it since the night vigils are banned. I have to sell my skills like every other artiste," says Muhando.
Every morning he prepares his three drums, first by dampening them with water or heating them near a fire prior to a performance. The heat helps to tune the drums.
"Politicians hire us to sing and beat the Gada in their rallies, we praise their agenda and at the end of the day we get paid," says Muhando.
To the Gada performers, the world has changed and they have to adapt to the new ways or else they will risk losing the art handed down to them by their forefathers.
The performers say they are normally paid between Sh2,000 and Sh5,000 by the politicians depending on their generosity.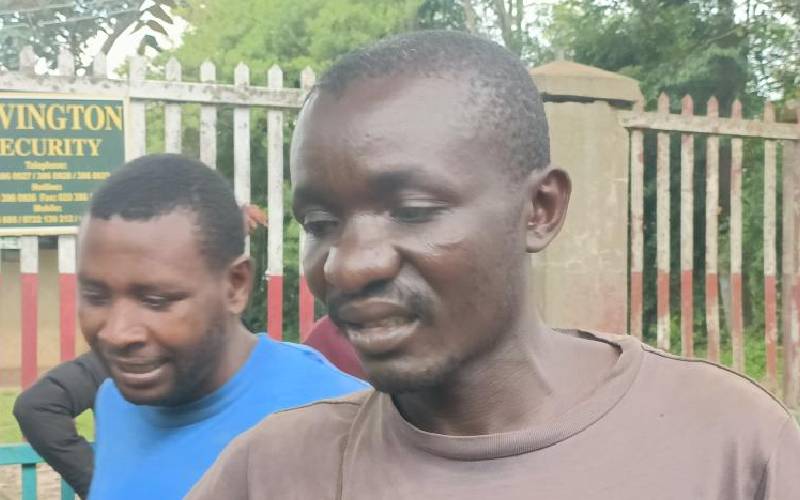 The Gada performers insist they are not hooligans as thought by many. Another group called Chavakali Gada boys has been the talk of town as when a politician doesn't reward them well, they turn against him and sing their opponent's praises.
Led by James Ligesa, the Chavakali Gada boys are adamant that their loyalty doesn't lie with any politician, but they will only sing for politicians who appreciate their art.
"We are not tied to any politician but this doesn't mean you have the right to mishandle us and not pay us for our performance," said Ligesa, during a recent political rally at Madegwa area.
In the end, the Gada performers say they will be saved from all the criticism when the government reconsiders the Gada as art.
Vihiga Governor Wilber Ottichilo recently acknowledged the importance of traditional arts like Gada during the just ended Vihiga talent extravaganza.
"We have this platform where we can promote our art as a county and everyone is invited to attend and perform," said Mr Ottichilo.
Related Topics