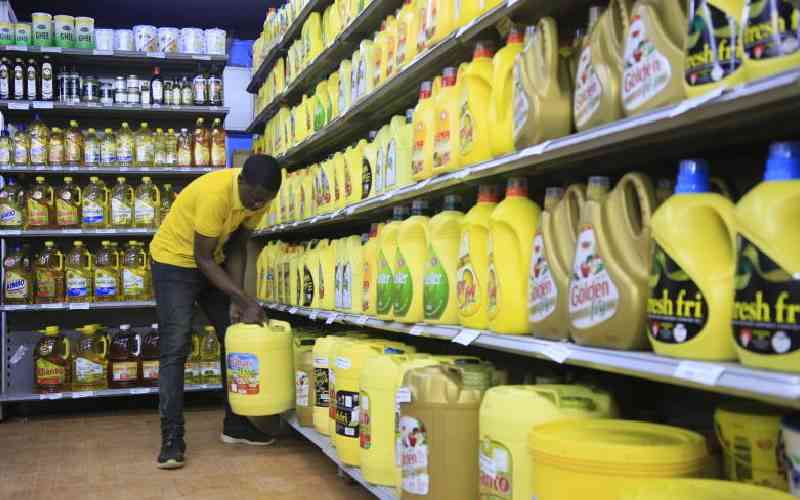 High cost of living in a high-inflation environment has huge implications on social welfare.
It erodes the purchasing power of consumers, depriving them of opportunity to access necessities like food and healthcare. Food and fuel prices have been the major drivers of the cost of living as a result of prolonged drought in 2022 and disruptions of supply chains especially with the Russia-Ukraine war.
Food and transport account for 42.5 per cent of the households' consumption basket in Kenya and inflation was highest for these two. The low-income earners are disproportionately affected since they spend 60 per cent of their income on food alone. High cost of living thus presents substantial barriers to inclusive growth and prosperity.
The analysis and policy recommendations of the Kenya Economic Report 2023 underscore the crucial role of markets while recognising the enabling role of the government. The report by Kenya Institute for Public Policy Research and Analysis (KIPPRA) whose theme is 'Cost of Living and the Role of Markets' reviews the performance of the economy during the preceding year and provides medium-term prospects for the next three years.
Macroeconomic stability and rules defining interactions of market participants including supportive legal framework and standards are key to effective market operations. Further, access to quality market information and support infrastructure ranging from physical markets, technology and innovation facilities, and platforms for access to quality information are all vital for consideration in facilitating working of the markets.
These enablers improve efficiencies in production of goods and services, their distribution through trading and equity in accessibility among the market participants including coping mechanisms. This ensures all participants play their roles effectively.
Protect consumers
Government interventions are essential in market development including in addressing information flows and market power. Kenya has in place legal frameworks to address information asymmetry and abuse of market power. The Competition Act of 2010 promotes and safeguards competition to protect consumers from unfair and misleading market conduct. The Consumer Protection Act of 2012 further provides a framework for protecting consumers and taming unfair trade practices in consumer transactions. These legislations are fundamentally anchored on Article 46 of the Constitution.
The government has overtime implemented various measures to manage recent episode of inflationary pressure. These include subsidised fertilisers to increase agricultural productivity and importing essential commodities to bridge supply deficits.
While these interventions are key in addressing the cost of living, strengthening market systems is vital as a long-term solution. Prior to these measures, consumption-based subsidies on essential food commodities, fuel and electricity proved a challenge because of the associated inefficiencies and a strain on the government revenue.
Adopting timely monetary policy interventions is vital to contain inflationary pressures and anchor inflation expectations. Growth in agricultural productivity through climate-smart practices and affordable input such as fertilisers, certified seeds and pesticides are key towards food sufficiency.
Minimum wages
In times of high cost of living, low-income households bear the brunt. On this, the report advocates enforcement of minimum wage and aligning it to the prevailing living wages. Complementary measures in terms of access to suitable and affordable credit instruments and expansion of insurance coverage are also underscored to mitigate vulnerability to catastrophic shocks, including high cost of living.
Manufacturing is key in sustaining supply of food over time to contain fluctuations in prices attributed to seasonality. With over 86 per cent of food manufacturing enterprises being Micro and Small Enterprises (MSEs) the report recommends measures to support this segment of the enterprises in terms of innovation, skills and technology upgrading, access to markets and affordable financial capital. Importantly, measures to strengthen cooperative models, aggregation and storage facilities that can leverage on the ongoing initiatives to expand County Aggregation and Industrial Parks (CAIPS) are further underscored.
Access to a warehouse receipt system by MSEs involved in the trade value chain could serve as collateral enabling them to access credit. Digitally-enabled platforms to facilitate access to information on the market are also a key consideration emphasized in the report.
The transport sector has a high exposure to international fuel prices as it consumes 75 per cent of the imported petroleum products. Moreover, households spend about 10 per cent of their expenditures on transport. Therefore, adoption of electric mobility is emphasized as a strategic policy shift to affordable and sustainable transport that also limits greenhouse gas emissions. To support this initiative, key considerations include investments in adequate charging facilities for e-mobility, strengthening policy framework, enhancing private sector financing opportunities and strengthening the skills ecosystem.
In terms of enabling the role of government in making markets work, strengthening disclosure, transparency and fair pricing policies in focus areas such as healthcare, transport and rental housing is emphasized.
These three components account for about 20 per cent of household expenditures in the country, which, without enabling government interventions can disadvantage the consumers. Strengthening data gathering and analysis and empowering consumers in terms of understanding their rights and redress mechanisms are vital.
Thus, as articulated in the report (available on www.kippra.or.ke) taming the high cost of living requires a multifaceted approach in providing long-term innovative solutions that are market-enabled.
Related Topics