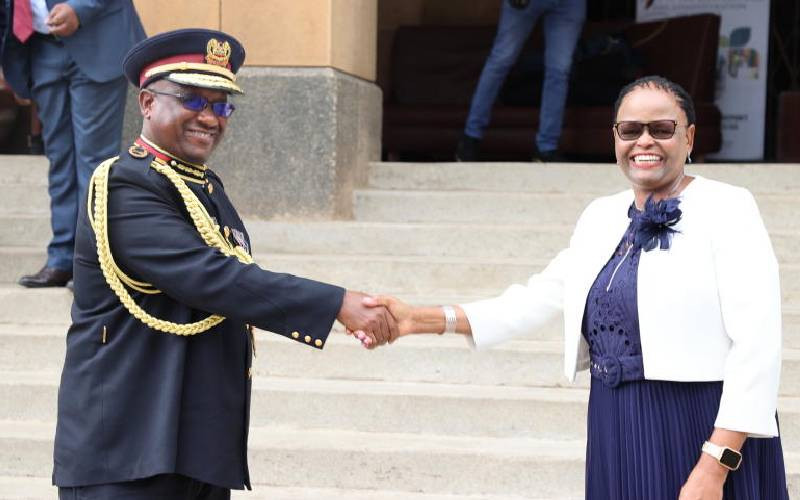 The "Social Transformation through Access to Justice" (STAJ) vision of the Judiciary is based on the social transformation promise enshrined in the 2010 Constitution.
STAJ is geared towards enhanced delivery of people-centered justice. It recognises that the Constitution advocates for a responsive State geared towards enhancing public welfare and a socially just society.
Subsequently, the focus of STAJ is making the Judiciary and judicial processes conducive for citizens and vulnerable groups to raise their legal claims and get redress. STAJ seeks to empower vulnerable groups, as well as the under-represented and marginalised communities. The vision is that the institutional conditions of the Judiciary ought to be reformed to allow citizens and vulnerable groups access courts as the forum for resolution of their grievances.
The aim is to shift the power dynamics. This can only be enabled if systemic and informal barriers to accessing justice, which include high costs of litigation, delays in hearing and determination of cases, the problem of case backlog, perceptions of corruption, and geographical distance to court stations, are removed or addressed.
STAJ is anchored on the principles of accessibility and efficiency, transparency, and accountability while ensuring inclusiveness by adopting a shared leadership approach and cooperative dialogue. The five key deliverables envisaged in STAJ are; a strong institution independent, accessible, efficient, and protects the rights of all especially the vulnerable; an inspired team of judges, judicial officers, and Judiciary staff committed; strengthened financial mechanisms that support the independence and integrity of the Judiciary; deepened partnerships that enhance coordination in administration of justice; and enhanced public trust and confidence in the judicial system.
STAJ is informed by the understanding that the Constitution vests various duty-bearers with the mandate of advancing the common good and overcoming exclusion. The Judiciary has been vested with the central role to ensure that promises to Kenyans are realised. One of these promises is the right to a clean and healthy environment.
The Constitution also dedicates Chapter 5 to Land and Environment. Herein, it mandates for land to be used and managed in a manner that is equitable, efficient, productive, and sustainable. The Constitution also provides certain obligations for the State to adhere to with respect to the environment.
Green Justice safeguards environmental protections and guarantees that the public and nature are not harmed. To this end, it is imperative to improve the capacity of the Judiciary to make sound decisions on matters relating to land, environment, and natural resources. Judicial dialogues are significant and advance collaborative discourse on shared justice ills and their resolutions. They also encourage transformative ideas.
They open courts to a wealth of opinions and the practical knowledge of Judges who have faced similar issues in different contexts. Therefore, they serve as a vehicle for promoting judicial aptitude, exchanging views and practices, and refining the quality of justice delivered by courts, which ultimately results in sound progressive jurisprudence. It is therefore desirable to make Nairobi a hub for judicial dialogues.
The writer is strategy advisor in the office of the Chief Justice
Related Topics