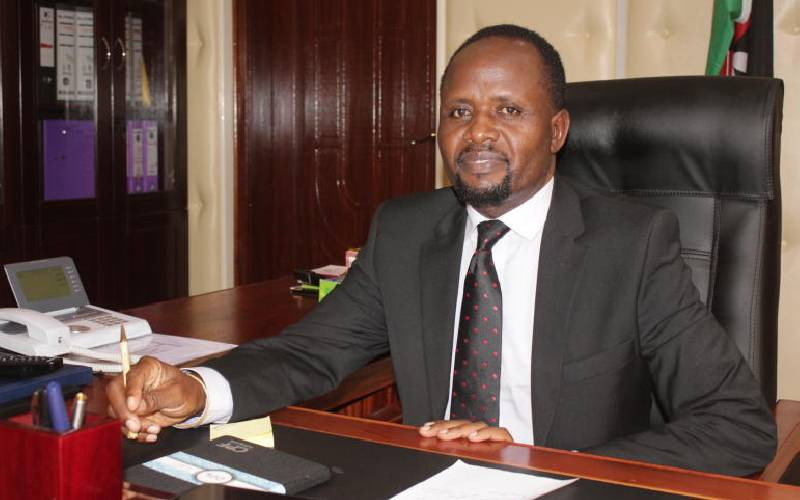 Revelations by former Rift Valley Regional Commissioner George Natembeya regarding challenges and frustrations faced by administrators and police in addressing the run-away insecurity in North Rift region were an eye-opener. The fact that he shared these frustrations with the president before the commencement of the forceful disarmament in the six counties in the region was unprecedented and commendable.
It left Kenyans angry at the mandarins in Harambee House who are out of touch with reality in the far-flung and marginalised northern Kenya. We hope that the Commander-In-Chief took note of the lamentations as well as the recommendations and instructed Interior and Defence Cabinet secretaries to follow them to the latter during the ongoing security operation to restore peace and order in the troubled region.
However, there are some allegations that Mr Natembeya made that should be fact checked. This is not in any way meant to downplay the dire insecurity in the region, especially the plight of innocent citizens and security personnel who have lost their lives and property to marauding bandits and rustlers. One, according to FAO, pastoralists produce about 80 per cent of the beef consumed in Kenya, while large-scale ranches produce another 2-5 per cent and the remainder is produced by highland farmers as part of mixed farming.
To say that 80 per cent of the meat consumed in Nairobi and other urban areas in Kenya is from commercially rustled livestock in North Rift region is condescending to the hard-working livestock keepers, especially the 10 million pastoralists, who derive their livelihoods from livestock. The livestock sector contributes up to 12 per cent of the country's Gross Domestic Product. When former Chief Justice Willy Mutunga said that Kenya is a "bandit economy", I don't think this is what he meant. There are more dangerous economic "bandits" out there in those posh offices than these rag tag bandits in the North.
A study conducted by the University of Kentucky in 2021 on the "Analysis of Actors and Activities at Dagoreti Livestock Market in Nairobi, Kenya" discredits Natembeya's allegations. The study established that yes, Dagoretti is the largest livestock market in Nairobi. The findings reveal that the traded animals come from five pastoral territories of the nation i.e. 43.02 per cent in southern Kenya, 21.68 per cent, northern Kenya, 17.22 per cent, eastern Kenya, 7.32 per cent, Rift Valley and western region; while 1.42 per cent in central Kenya.
From the neighbouring nations, 7.1 per cent of cattle originated from Uganda, mainly the Banyankole breed, while 2.23 per cent from Tanzania. This means that livestock from North Rift traded at Dagoretti is statistically insignificant to warrant such a blanket condemnation.
Two, Natembeya alleged that politicians fund the commercialisation of livestock trade in North Rift. This is debatable since most of the herders are actually wealthier than some of these politicians. Some herders can live for 10 years without coming into contact with politicians. A herder I interviewed recently during a conflict assessment told me the last time he saw his assistant chief was during the last military operation to mop up illicit arms in Tiaty constituency. Some politicians benefit politically from rustling. They tolerate rustling in exchange for votes. They would rather be arrested than spend a fortune during campaigns. Some rode to election victory on the platform of "protecting our people".
Three, AK-47 rifles, the rifle of choice for the bandits, cannot be superior to government owned arms. As a country, we cannot boast of a Sh3 trillion budget, yet come out crying that bandits have more sophisticated weapons than the government.
Related Topics