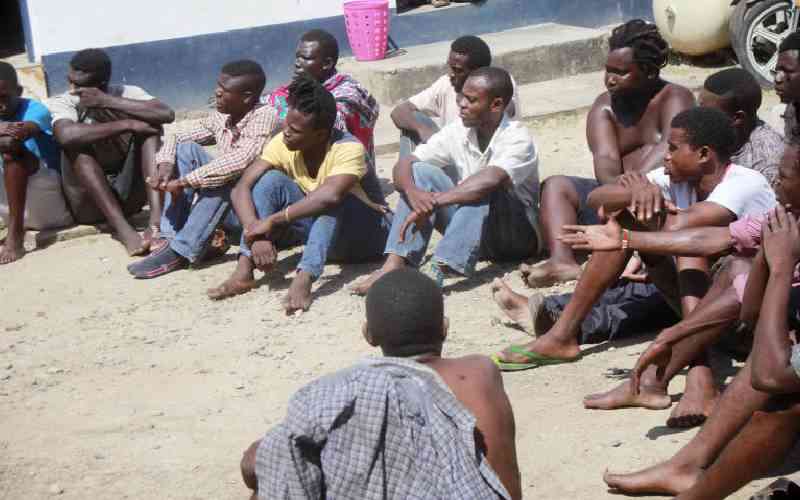 Recent reports of killings and related violent crimes by the 'Confirm' group have been in the news. To deal with the group, Interior Cabinet Secretary Fred Matiang'i, on June 29, announced changes in senior police officers in Nakuru.
Further, the Directorate of Criminal Investigations summoned Nakuru Town East MP David Gikaria, Nakuru Town West counterpart Samuel Arama and Bahati lawmaker Kimani Ngunjiri over rising insecurity. Unfortunately, these knee-jerk reactions will not solve the problem of criminal gangs in Nakuru and entire country. We have been here before. In March 2000, the government, outlawed 24 gangs. In September 2010, the Prevention of Organised Crimes Act (2010) was enacted to address organised crime. A month later, the minister for Internal Security outlawed 33 gangs in various regions.
Ironically, some groups banned in 2000, such as Sungu Sungu, Chinkororo and Taliban, were again outlawed. As late as January 2019, Dr Matiang'i ordered security operations in Mombasa and Kwale counties to "flush out criminals".
This was in reference to Wakali Wao, Watalia, Gaza, and Wakali Kwanza among others. Nevertheless, the banned groups are just a fraction of the reality. According to research by Centre for Human Rights and Policy Studies (CHRIPS), every region has local gangs operating with impunity.
I first encountered the 'Confirm' gang in 2018, when it was largely engaged in mobile money fraud. The declined economy, loss of jobs and livelihood were cited as reasons for the group's existence.
In 2022, 'Confirm' has mutated to smaller units such as Uvumbo, Matharee, Kosovo, Wazebedee, India, Mbogigenje, among others, which poses a second challenge to the police. The dalliance between the groups and politicians, who routinely recruit youth gangs to intimidate opponents is also worrying. It is a trend that has continued to date and in every successive election since 1992.
What needs to be done? The government should make long-term interventions that address political, social and economic conditions that drive people to criminal groups. If sustainable, some initiatives, such as the National Youth Service, could have long-term impacts.
Research by CHRIPS showed the NYS community cohorts project in Mathare and Kibera impacted directly by reducing crime rates, preventing/deterring youth from engaging in law-breaking, reforming and improving youth-police relationships.
There is a dire need to improve the violent contexts where young people are located. Most criminal gangs are in neighbourhoods where they face everyday violence of poverty, exclusion, police brutality and humiliation.
Lastly is to deal with impunity. Successfully prosecute politicians who have recruited youth to engage in violence.
Mutahi is a Research Fellow at the Centre for Human Rights and Policy Studies
Related Topics