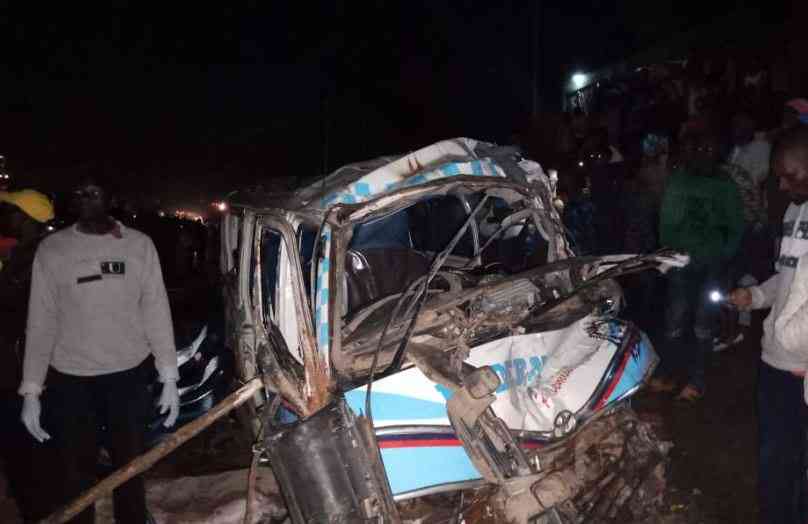 Five people have this evening died in a road accident at Amabuko area on the Kisii-Sotik road.
Among the five are two minors, a High School student and another who died alongside his mother.
Keroka OCPD Peter Ndambiri, confirming the accident to The Standard said it involved a 14-seater matatu and a trailer. The matatu was heading toward Sotik area when it collided head-on with the trailer.
The accident occurred a few minutes before 7 pm.
"We have several other people injured and have been rushed to various hospitals in the area," Ndambiri said.
Ndambiri has cautioned drivers operating along the road to observe road safety.
"The road is under construction and at the same time slippery during the rainy season. Drivers operating both private and public have to be extra careful."
A paramedic working with the Kisii County ambulatory services said they have called for a referral of ten survivors from Inchuni Mission Hospital near Keroka town.
Related Topics