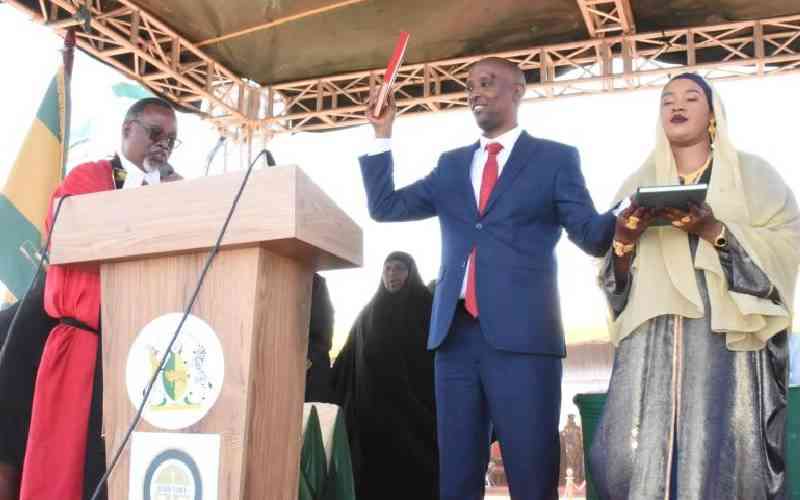 Isiolo Governor Abdi Guyo and his deputy John Lowasa have abandoned Jubilee and joined President William Ruto's United Democratic Alliance (UDA).
Guyo is currently serving his first term as governor having been elected on the Jubilee ticket under the larger Azimio coalition.
He served as the Matopeni MCA in Nairobi and made history as the first MCA to ascend to the governorship after the August 2022 polls.
The county chief and his deputy made the switch on Friday, June 2, 2023, and were joined by Isiolo county assembly speaker Mohamed Koto and area ODM chairman Hassan Galma.
"I will continue serving the people of Isiolo and I will make sure my administration implements its manifesto under the leadership of President William Ruto," the governor said.
UDA secretary-general Cleophas Malalah received the defectors in Isiolo town during the party's recruitment exercise in the county when he also urged smaller political parties in Kenya Kwanza to dissolve and join United Democratic Alliance (UDA).
Guyo's move is a major blow to the former ruling party which has faced a series of setbacks in the recent past. Close to 30 MPs belonging to former President Uhuru Kenyatta's party, are now identifying themselves with UDA.
Malala spoke in Isiolo town during a function organised by local UDA leaders to receive defectors from the Jubilee party.
The function was convened by area senator Mohammed Chute and county assembly majority leader Ali Konso.
Some of the so-called smaller parties in the Kenya Kwanza coalition include United Democratic Movement (UDM), which has several legislators in northern Kenya. UDM has dominated three county assemblies in the region, including Isiolo.
UDM secretary-general is Mandera Senator Ali Roba and Marsabit Governor Mohamud Ali is the party's national chairman.
Also present at the event were Chief Administrative Secretaries Rehema Jaldesa who hails from Isiolo, and Tana River duo Hussein Dadho and Rehema Said.
Malala said the party is getting ready to take the opposition head-on in the 2027 election.
"The other smaller parties should join us to make UDA stronger in this region. All of us should work together," said Malala.
He urged party members in Isiolo, where Ruto garnered more votes than Azimio leader Raila Odinga in last year's election, to accommodate the newcomers.
"The party is big enough and will accommodate everyone. Do not view each other as rivals," he said.
And the rivalry was apparent during the event as those who campaigned for President Ruto in the last elections, including Jaldesa and Woman Representative Mumina Bonaya and Governor Guyo, appeared to seek more recognition.
Jalsesa warned of "selfish people" joining UDA even after campaigning against President Ruto. "They are now keen to reap where they did not plant," she said.
Guyo, who described himself as a long-time friend of President Ruto, said he decided to join UDA because Jubilee is currently 'dysfunctional' and 'disorganized'.
And he appeared unhappy with Jaldesa's remarks when he said: "Jaldesa should not remind us of her job. She should not invoke the name of the President in an apparent attempt to instil fear in people. We are not afraid and cannot be intimidated."
Guyo called on UDA to tame officials serving in the government and are at the same time directly involved in politics.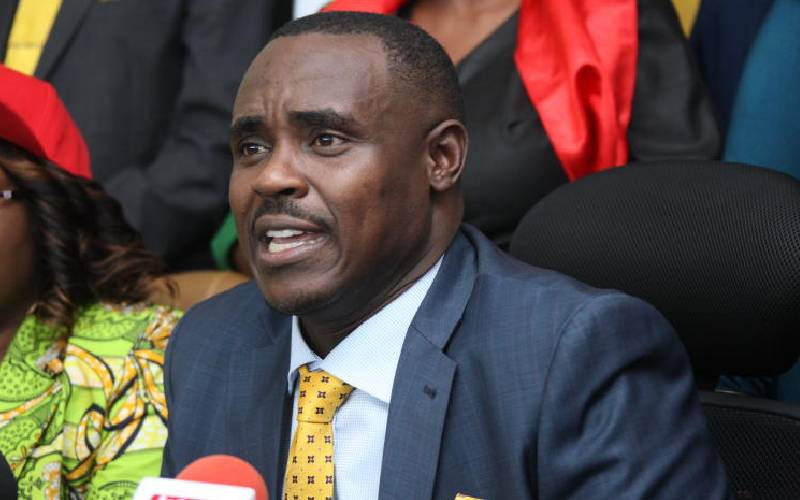 Guyo said he is ready to seek a fresh mandate from the people of Isiolo through a by-election if it will come to that following his decision to abandon Jubilee which sponsored him.
"There are those trying to intimidate leaders who have different political views. I want to urge them to desist from such tactics. If need be, I am ready to face a by-election," said Guyo.
Malala rallied more leaders from the Northeastern region to join the ruling party and the larger Kenya Kwanza coalition.
Guyo's entry into Kenya's Kwanza fold is seen as a consequence of Ruto's latest political charm offensive in the North Eastern region which largely voted for his competitor and opposition leader Raila Odinga during last year's election.
UDA is currently engaged in a massive recruitment drive in Marsabit County ahead of the 2027 elections.
Bonaya, who said she will make an informed decision on whether to abandon Jubilee after consulting her supporters, said election losers should wait until 2027 when they will have another opportunity to try their luck again.
Jaldesa was among those Bonaya beat in last year's elections.
Malala said UDA is laying the ground for party elections, from the grassroots to the national level.
"Leaders should set aside their difference and focus on popularising the party through recruitment of new members," said the former Kakamega senator.
Related Topics