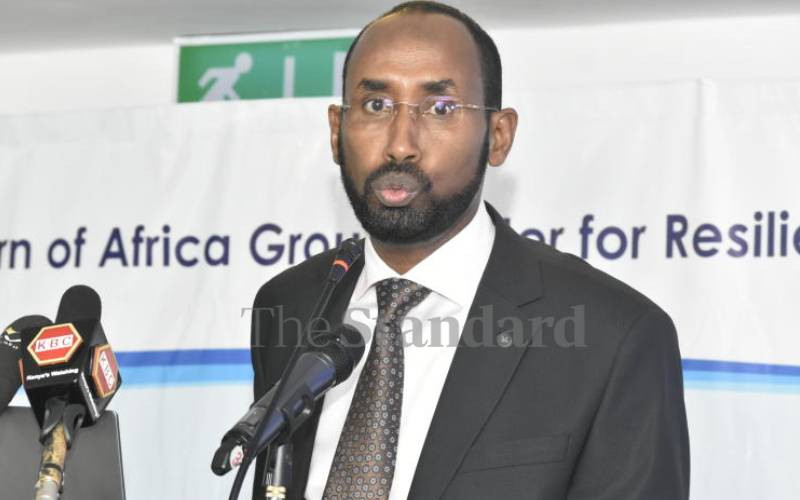 Mandera Governor Mohamed Khalif says more than half a million people in the county lack food and are in dire need of humanitarian assistance.
The statistics, according to Khalif, are contained in the 'short rains assessment' report commissioned by his office. About 550,000 residents are in need of food supplies.
"Failure of rains for five consecutive seasons has resulted in inflated prices of food," said the governor at the weekend.
About 60,000 households spread in the 30 wards will receive food, particularly the vulnerable, the elderly, persons with disability and internally displaced persons.
According to the governor, the intervention also targets special needs groups, special schools and registered orphanage centres. Phase one of the intervention was carried out last November.
"In order to ensure that relief food distribution is effective and reaches those who need it most, we have conducted an accurate assessment of the needs and vulnerabilities of different populations and decided to use targeting mechanisms that prioritize the most vulnerable groups, such as children, pregnant and lactating women, elderly people, and people with disabilities," said Khalif.
The department of Special Programmes has procured 750 tonnes of foodstuffs and 180,000 litres of cooking oil.
"Every household will receive 12.5kg of rice and 3 litres of cooking oil. Distribution of the foodstuffs has started and is expected to continue for one week."
Related Topics