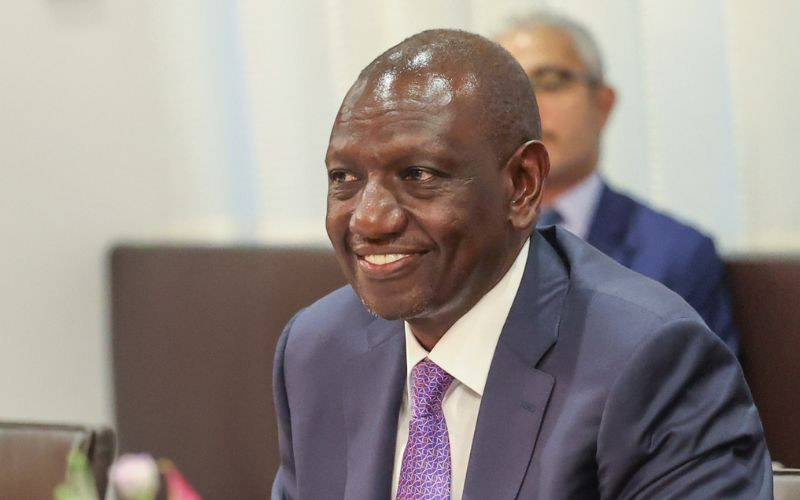 The government has enacted stringent restrictions on foreign travel for its officials with an aim of allocating resources more prudently.
The restrictions apply to a wide range of categories, including benchmarking and study visits, training and capacity-building initiatives, research endeavours, academic gatherings and symposia, conferences and general participation meetings, side events, showcase exhibitions, and caucus and association meetings and events.
In a press statement sent to newsrooms on Monday, October 2, State House Chief of Staff Felix Kosgei said officials scheduled to travel and attend events in the mentioned categories should request for virtual participation where available.
"As an alternative, the officials should engage the Ministry of Foreign and Diaspora Affairs to secure onsite participation of diplomatic officials in the country of reference," said Kosgei.
Additionally, Kosgei said delegations headed by Cabinet Secretaries shall not exceed three persons. This includes the Cabinet Secretary as the Head of Delegation.
"Where the Cabinet Secretary is to be accompanied, at least one of the delegates shall be a technical officer specialised in the subject matter of the foreign engagement, with no security or personal assistants/logistics officers other than as exempted," said Kosgei
Delegations headed by the Principal Secretaries (PSs), on the other hand, shall not exceed two persons, including the PS while those headed by county governors shall not exceed three persons.
"Where a County Executive Committee is to travel on behalf of a County Governor, he or she shall travel alone," added the Chief of Staff.
The Ministry of Foreign Affairs has also been directed to rationalise the number of personnel accompanying the President, the First Lady, Deputy President and Prime Cabinet Secretary.
"The approval will strictly be for officials playing a direct role in the scheduled activities or programme of the principals.
While appearing before the the Budget and Appropriations Committee last month, Controller of Budget (CoB) Margaret Nyakang'o disclosed that government officials had used up Sh20 billion in foreign and domestic travel. She noted that foreign travel was still a lead drainer in public funds.
Related Topics