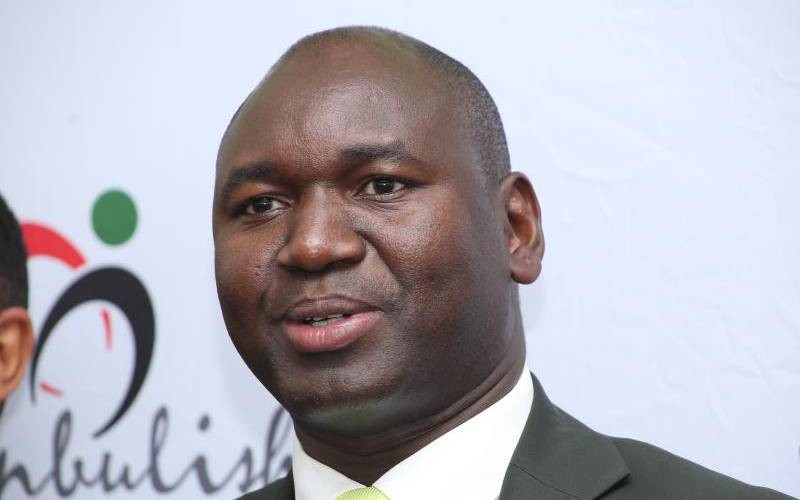 The Government has postponed the launch of Maisha Number and Digital ID due to unavoidable circumstances.
The launch was to be presided over by President William Ruto on Monday, October 2, at the Athletics Club in Nakuru County.
In a statement on Friday, September 29, Immigration Principal Secretary Julius Bitok said that the launch will be moved to a different date, to be communicated.
"A new date for the launch will be communicated in due course. Any inconvenience caused by the postponement is highly regretted," said Bitok.
Bitok further urged members of the public to take part in the public and stakeholder participation, already ongoing.
A fortnight ago, the PS said that the third-generation identity cards rollout would include new applicants for national Identity Cards, newborns, and those seeking to replace their lost IDs.
While speaking in Nairobi, the PS said the digital ID will have four components including Maisha number, Maisha Card, and Digital ID which will be accessible on a mobile phone.
He also added that it will have a Master Population feature which will integrate information for Kenyan citizens, immigrants, and refugees.
The project hopes to issue three million identity cards annually. According to Bitok, the government will spend Sh1 billion to finance it.
"We are going to put a timeline so that we give Kenyans time, but for the time being, we will have a transition period which will be like two to three years to be able to transit into the new number," he said.
On June 30, 2023, the government issued a directive to the Ministry of Interior and ICT to come up with a digital ID system within 90 days.
The ID is to act as a Unique Personal Identifier (UPI) and is part of the president's Bottom Up Economic Transformation Agenda (BETA) whose aim is to digitize all government services.
Related Topics