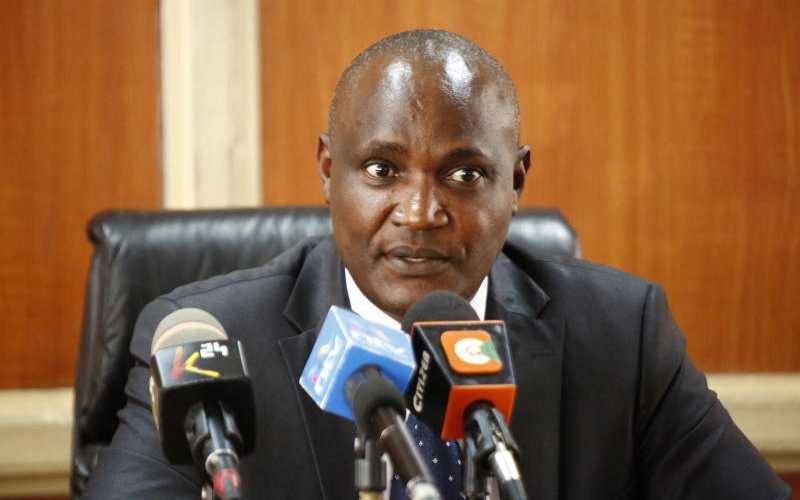 Orange Democratic Movement (ODM) chairperson John Mbadi has predicted that Members of Parliament will support the proposed Finance Bill 2023.
Speaking on Spice FM's Situation Room on Wednesday, June 7, Mbadi said some legislators had changed their stand after President William Ruto's declaration that he was keeping an eye on the progression of the bill.
"After the president spoke in Narok, some Members of Parliaments who were expressing reservation on the Bill have just shifted and now are just praising the bill," said Mbadi.
Additionally, Mbadi stated he had noticed a change of tune after Kenya Kwanza MPs held a parliamentary group meeting at State House in May.
"I know there is little to expect from the National Assembly in terms of rejecting this bill but those of us who are opposed to it will have to put our points across," said Mbadi.
"Some MPs who I will not mention have difficulties on whether they should vote for the Finance Bill or not because the president is threatening those who will not support it," he added.
Mbadi has pointed out that certain sections of the Finance Bill have not been discussed in public.
Specifically, he mentioned the Turnover Tax (TOT) that qualifies taxation on low-income earners, the Value Added Tax that aims at taxing insurance compensation from indemnity and the Zero-Rated tax on basic commodities.
Mbadi has urged leaders in the House to focus on representing the people and not follow their leaders' demands.
While speaking at a thanksgiving ceremony in Narok on June 4, 2023, President Ruto said the government aimed at passing the Bill to help the youth get jobs, improve the economy and ensure food security.
"I heard a certain MP saying he wants the vote on the Bill to be public,I fully support that I want Kenyans to know leaders who are against eradicating unemployment, those who will oppose the Finance Bill 2023 are enemies of development," said Ruto.
As the National Assembly resumes its sittings after a month-long recess, the contentious Finance Bill is expected to be discussed in the House as it gives way to financing the 2023/2024 budget.
Related Topics