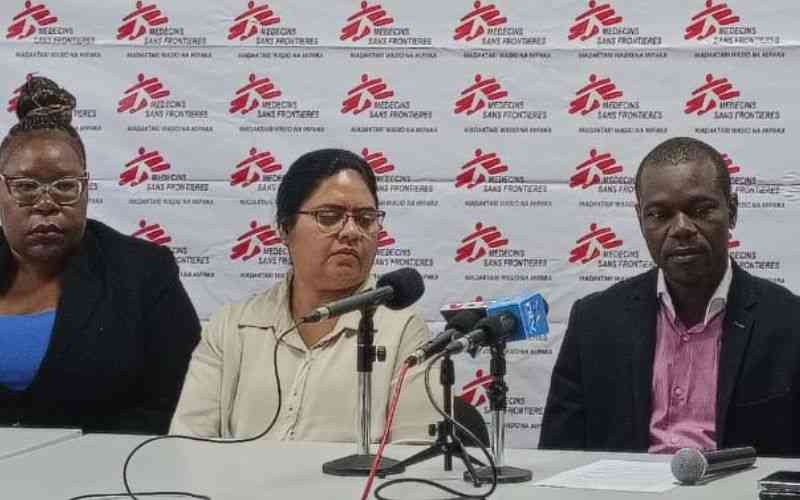 A health crisis is looming in the Dadaab refugee camp in Garissa County, international medical organisation Médecins Sans Frontières (MSF) has said.
Speaking during a press briefing on Tuesday, May 30, MSF County Director in Kenya Hassan Maiyaki said there has been a cholera outbreak in the camp that has affected nearly 3,000 people so far.
Maiyaki warned that there could be more outbreaks of other gastro-intestinal diseases if the situation is not contained.
Currently, the three refugee camps which make up the Dadaab complex have over 300,000 refugees, who are mostly from the neighbouring Somalia.Somali residents have been seeking refuge in the camp in recent months due to an extended drought in Somalia.
The overpopulation in the area has thus led to a limited supply of resources including supplies of drinking water and latrines.
"The current cholera outbreak is linked to reductions in essential water and sanitation activities in the camps, including providing clean water, distributing soap, constructing and repairing latrines, and organising waste management," said Maiyaki.
"Today, according to humanitarian organisations working in the camps, almost half the camps' population have no access to functional latrines, leading to open defecation in and around the camps, which raises the risk of disease outbreaks," he added.
On her part, Dr Nitya Udayraj, the MSF Medical Coordinator in Kenya, fears that other epidemics like Hepatitis E may erupt within the camps if the situation is unmanaged.
"Despite our health promotion activities and vaccination campaign, controlling this cholera outbreak remains elusive without the prioritisation of resources towards sustained preventive water, sanitation and hygiene interventions," said Dr Udayraj.
According to the World Health Organisation (WHO), Kenya's arid northern region has been affected by a cholera outbreak triggered by the impact of a prolonged and severe drought.
To respond to the outbreak, the Kenyan government launched the country's first-ever cholera vaccination drive in February to bolster outbreak control efforts and end the disease.
Related Topics