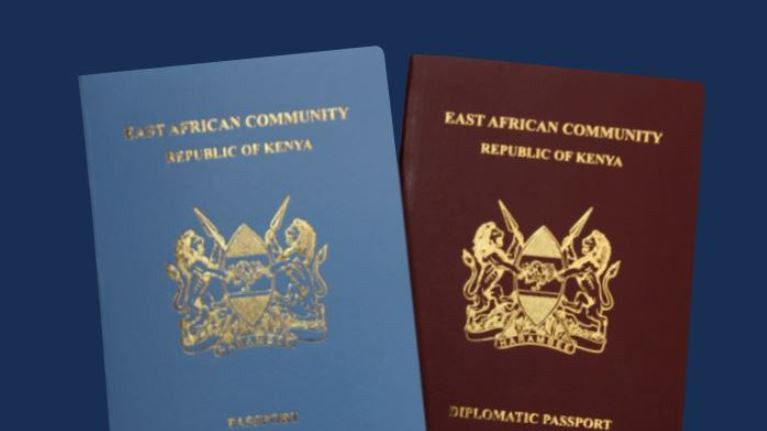 Kenyans in need of urgent passport processing will have a way of making the request.
This is after the Directorate of Immigration Services issued guidelines on the same.
In a statement, the Directorate communicated how one can make the request.
"The Directorate of Immigration Services wish to express its commitment to serve Kenyans. In fulfillment of this mandate, we remain open to facilitate urgent passports processing," the statement read in part.
Those who wish to have their passports processed urgently can do so via Twitter, email or phone.
"Therefore, for urgent passport processing kindly contact @ImmigrationDept and provide documentary proof of urgency. Call – Hotline: +254 110 922 065, Call Centre: +254 110 923 423, WhatsApp: +254 796 347 902, Email: [email protected]," read the statement.
One can equally visit the headquarters at Nyayo House – Passport section, customer care desk or counter 16 or 17.
This comes just a month after Immigration and Citizen Services PS Prof Julius Bitok said the backlog will be cleared within 21 days after the Government received over 100,000 passport blank booklets.
"It will take you 21 days to receive your passport if you apply on the e-Citizen platform," said Bitok.
Latest records from the Immigration Department reveal that 63,265 passports applications are pending issuance, the bulk of them being the popular 34-page A-series.
The backlog has been attributed to delays in the supply of booklets and a surge in the demand for passports especially by Kenyans seeking jobs outside the country and students enrolling in foreign institutions.
Bitok said the Government is in talks with potential investors for the possibility of investing in local manufacturing of passports for faster and comparatively cheaper supplies.
Related Topics