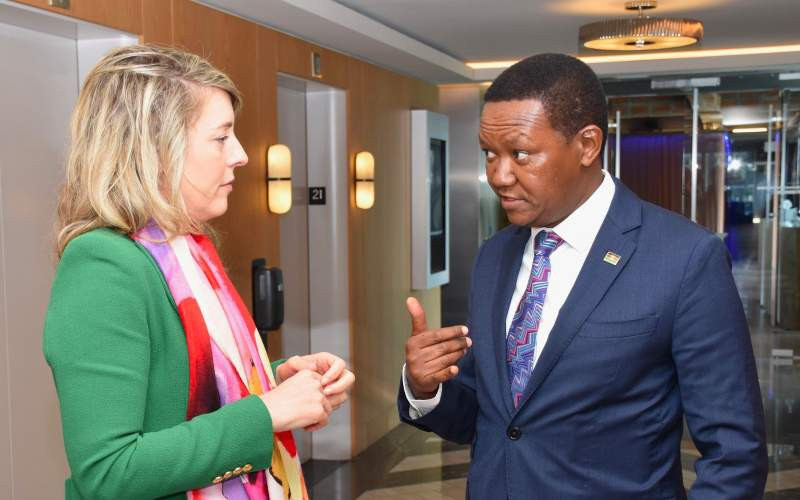 Canada has warned Kenyans to be wary of reports purporting that it is offering special programs to immigrants.
Canada's Immigration, Refugees and Citizenship Ministry (IRCC) said on Tuesday, May 16 that the information making rounds on social media was false.
"Disinformation is circulating which suggests that special programs are welcoming Kenyan immigrants. This is false, and the immigration programs referenced do not exist," the immigration department tweeted.
Netizens have reported receiving invites from unverified agencies either via email, notifying them of immigration programs in the North American country, and that they have 'won' a chance to move to Canada for said programs.
The statement comes a day after Foreign and Diaspora Affairs Cabinet Secretary Dr Alfred Mutua said he met with Canada's Minister of Immigration, Refugees and Citizenship Sean Fraser, and agreed on exploring opportunities for Kenyans to live or work in Canada.
"I was pleased to note that there are job opportunities within various economic sectors across Canada and Kenyans can travel to Canada as students, tourists, and as workers," Mutua, who jetted back into the country from Canada noted.
The CS added that Canada has several employment opportunities that willing Kenyans could benefit from.
"We are in deep negotiations and we will be providing a comprehensive statement within the next few days with guidance and links agreed upon between the Kenyan and the Canadian Government so that Kenyans can apply for migration or work visas," said Mutua.
Mutua also warned of fake immigration agencies asking Kenyans to apply for work Visas and submit documents with crucial information.
"Please be careful and of wary of agencies that say they are recruiting for Canadian firms. We are aware that some Kenyans have been conned by some agencies and you therefore need to be careful so that you are not swindled."
Related Topics