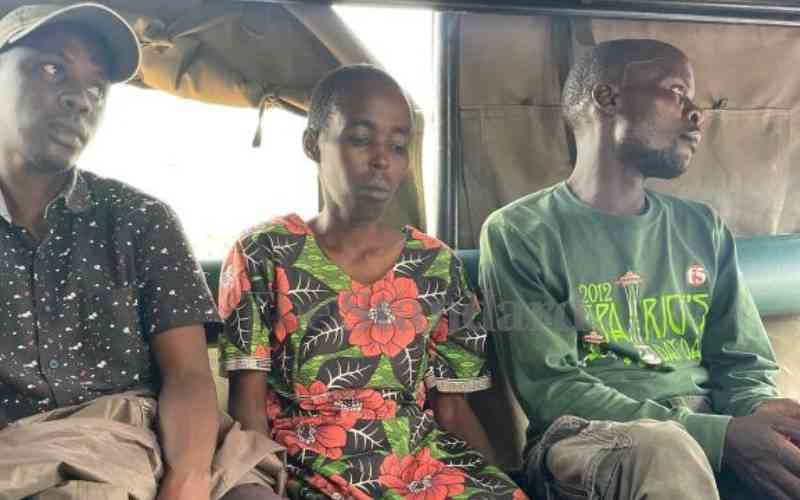 The rescue and recovery operation in the 800-acre Shakahola Farm was on Friday impeded by the heavy rains pounding the Coast.
Officers from the Directorate of Criminal Investigation (DCI)'s homicide unit, the General Service Unit GSU, and Kenya Wildlife Service (KWS) were unable to access Bethlehem, Paul Makenzi's home due to the rains.
In Malindi, Kenya Red Cross said 360 who are believed to have joined Makenzi at Shakahola Farm are still missing. Of the 360 missing persons, 198 are children, according to the humanitarian body.
"We have set up tracing and counselling desks in Malindi for the Shakahola response and out of those reported missing 198 are children below the age of 18," Kenya Red Cross Coast region manager Hassan Musa
He said the families of the missing persons believe that they joined Good News International (GNI) church. Over 100 bodies of the parishioners have been retrieved from the shallow graves in the forested Shakahola Farm.
Musa, however, pointed out that more than 34 people were rescued and they are under the DCI protection and will appear in court as state witnesses.
Detectives conducting exhumations on Friday dug out 12 more bodies buried in shallow graves at Makenzi homestead pushing the tally of bodies so far exhumed to 110.
At the heart of the massacre is Pastor Makenzi, a controversial preacher who reportedly indoctrinated his followers, some of whom dropped out of school while others left their jobs to follow a religious mirage.
Members of what is now being described as a religious cult were instructed to fast themselves to death with the promise of meeting Jesus. It is believed that hundreds of followers drawn from different parts of the country abandoned their homes, with some selling their property before they traveled to Malindi to join the killer fast.
Forensic detectives are yet to dig more than 50 graves as they discover more graves every day.
Makenzi was arrested on April 14 following a tip-off over existence of shallow graves on his expansive farm.
Related Topics