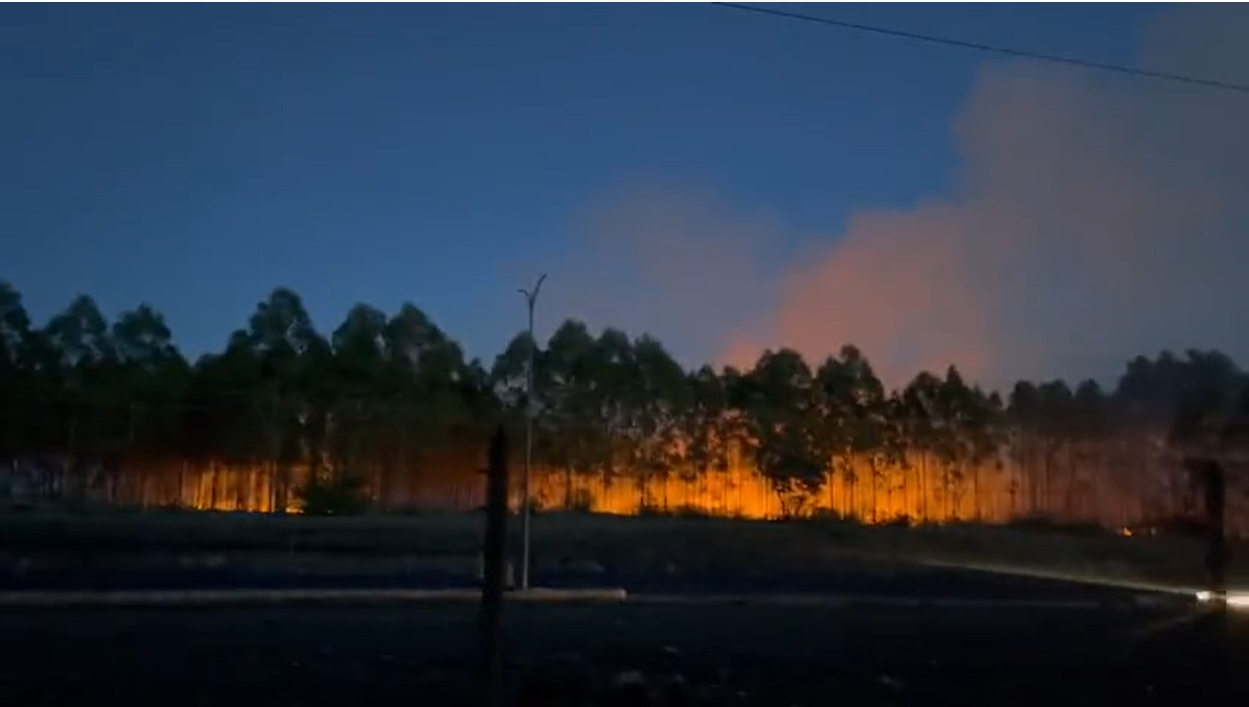 A video surfaced on Monday evening of a fire burning at Northlands farm.
The farm in Ruiru sub-county is linked to former President Uhuru Kenyatta's family.
The 17-second video recorded in the evening hours shows fire blazing at the farm which had been intruded on during the day.
A man who recorded the video is heard saying, "The leader who fought for the country for ten years... His place has been set blazing ... It's on fire!"
No official statement has been made.
During the March 27, incident, over 100 armed Intruders invaded the Northlands farm along the Eastern Bypass. They cut down trees using power saws and made away with an unknown number of livestock before setting a section of the farm on fire.
Journalists who were filming the incident were chased away and a Nation Media Group reporter was injured in the fracas.
The motive of the attack is yet to be established.
The over 11,000-acre farm, Northlands City, was set to host a real estate haven that included low and high-income residential areas, an agricultural zone, an industrial area and schools.
It is estimated that the ambitious project would cost up to Sh500 billion and with a population of at least 250,000 people.
Journalists who were at the scene had to secretly film the invasion after they were threatened by machete-wielding intruders.
The intruders, mostly men took away sheep. Some carried the animals on their backs and others stuffed the sheep in waiting cars. The looting went on along the busy highway.
Related Topics