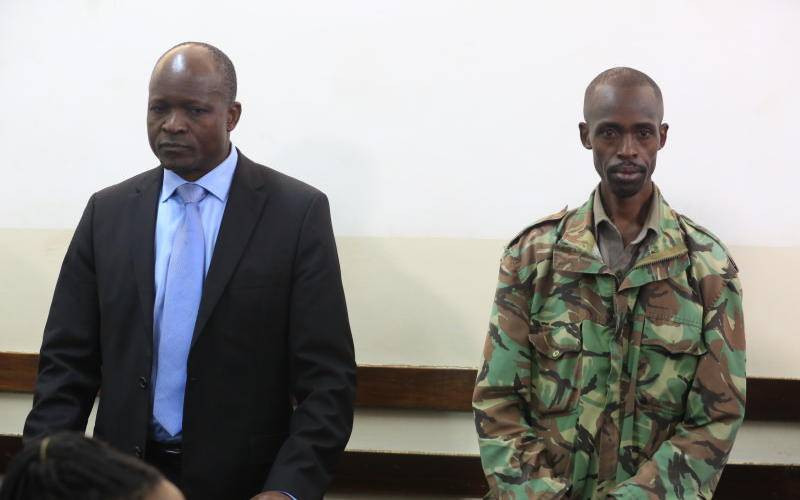 An investigator has told the court that she was not aware if former Migori Governor Okoth Obado participated in the procurement processes that led to alleged loss of Sh73 million.
Ann Murigi, the lead investigator at the Ethics and Anti-Corruption Commission, testified that she could also not confirm whether the ex-governor's four children and a businessman had any role in the tendering process that led to the illegal payments.
"I am not aware if any of them had a direct influence on the budget making process or if they influenced the tendering and approval of payment of the money to the listed companies," said Murigi.
According to Murigi, their efforts to establish the contracts the County Government of Migori had entered with several companies suspected to have been involved in the looting were futile after a fire gutted down the county government offices at the time they were conducting investigations.
Murigi was being cross-examined by lawyer Rodgers Sagana in the case where Obado, his four children Evelyne Odhiambo, Dan Achola, Scarlet Susan and Jerry Zachary; businessman Jared Oluoch Kwaga and his 13 companies are accused of siphoning Sh73,474,376 from the County Government of Migori.
Asked whether she knew if the amount paid to the companies had been approved by Migori County Assembly, the investigator testified that she was not aware since they did not request any budget documents from the assembly.
"We also did not establish any irregularities in approval of the payments to the companies or whether the user departments which requested the goods and services had irregularly made the requisitions," said Murigi.
At the same time, Justice Esther Maina allowed a consent between EACC and Obado to strike off his name from joint ownership of a house in Lavington worth Sh34 million which was allegedly purchased using funds stolen from the county government of Migori.
The rental income from the house will instead be held in a joint account between EACC and Kwaga who is said to be the house owner.
"The earlier order is hereby varied to remove Obado's name and in place another order is issued that the monthly rental income of Sh143,000 derived from the house be deposited in a joint interest earning account in the names of advocates for EACC and Mr Kwaga," said the judge. In the case, EACC is seeking to seize assets worth Sh73 million purchased by Obado, his children and the businessman using funds allegedly embezzled from the county government.
EACC claims that Obado and his proxies siphoned millions of shillings from the county government and used the Sh73,474,376 to purchase a palatial home in Lavington, two high-end vehicles and pay for his children's college fees.
The commission said Sh38,949,376 was wired to Obado's children and a portion of it used to buy two Land Cruiser V8. The hearing continues.
Related Topics