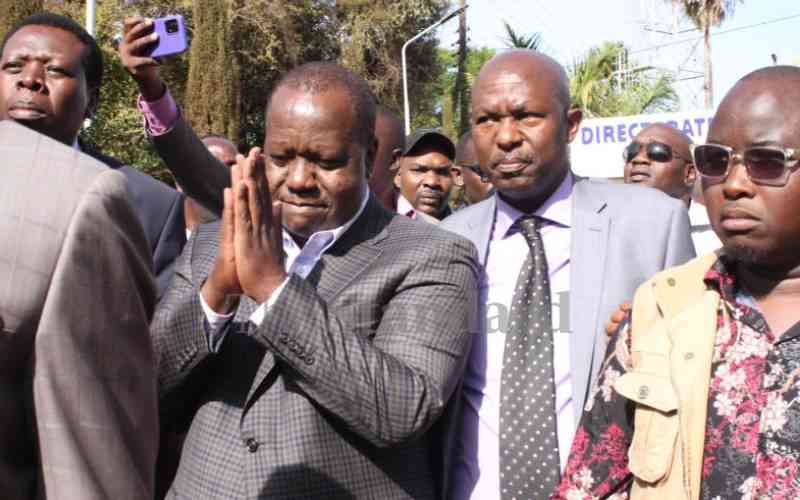 Director of Public Prosecutions Noordin Haji has said he found no evidence to sustain two charges against former Interior Cabinet Secretary Fred Matiang'i.
Consequently, Haji ordered the Directorate of Criminal Investigations (DCI) to close the file.
"Consequently after a thorough and independent analysis of the evidence contained in the duplicate police file forwarded to my office for perusal and advice... I find that the ingredients to sustain the proposed charge against Dr Fred Okeng'o Matiang'i have not been met. I, therefore, direct the inquiry file to be closed with no further police action," said Haji.
In his letter to Inspector General of Police Japheth Koome and copied to DCI boss Mohammed Amin, Haji said that the DCI had sent him an inquiry file with the intention to have Matiang'i and his lawyer charged with two offences.
The first charge proposed by the agency was a conspiracy to commit a felony contrary to section 393 of the Penal Code.
According to Haji, for him to successfully pursue the same before a court, there should be two or more people who had schemed to commit a criminal offence.
The second charge was the publication of false information contrary to section 23 of the Cyber and Misuse and Cybercrime Act no. 5 of 2018.
The DPP said that the evidence submitted by DCI does not show that the former CS directly published false information. He said that there was no evidence to show there was a conspiracy as DCI could not prove that there was a meeting of two or more suspects.
The DPP reviewed 17 statements recorded by DCI. He observed that none of the witnesses linked Matiang'i to the statement that a battalion or a garrison of police officers had cordoned his house.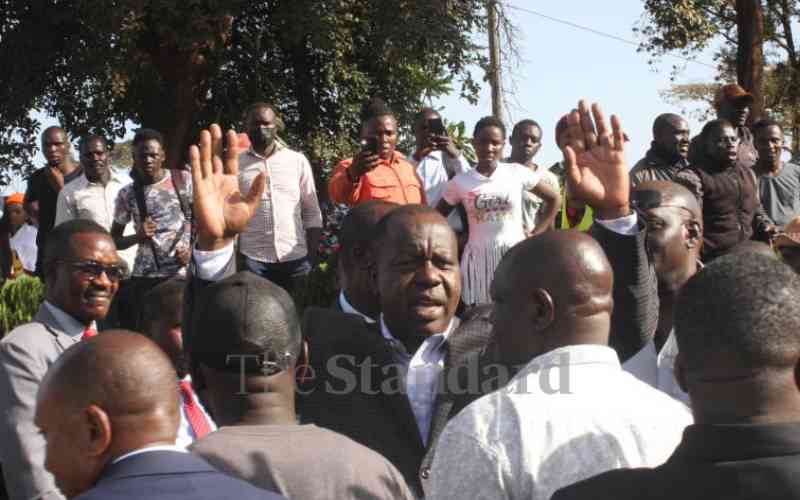 "The review of the electronic evidence retrieved from the CCTV surveillance on the night of February 8 and 9, 2023 from the residence of Matiang'i and the video clip submitted did not disclose Matiang'i publishing the said false information broadcast on live mainstream and social media platforms," he said.
At the same time, the DPP observed that the evidence file had no certificate of evidence, which further makes it impossible to submit before the court.
Section 106B of the Evidence Act requires a certificate should accompany electronic evidence to be submitted before a court. This indicates the machine or computer or mobile phone which it had been obtained from.
In his application for anticipatory bail, Matiang'i argued that a raid at his home was a political witch-hunt by President William Ruto's government.
He told the court that confidential sources had informed him that he was to be arrested by Ethics and Anti-Corruption Commission officers (EACC) and charged with abuse of office.
"Through a confidential source, I was reliably informed that EACC had also received instructions to open a criminal file and charge me with trumped-up charges of abuse of office," he said.
Matiang'i claimed that the government started its assault on him by withdrawing his security.
Related Topics