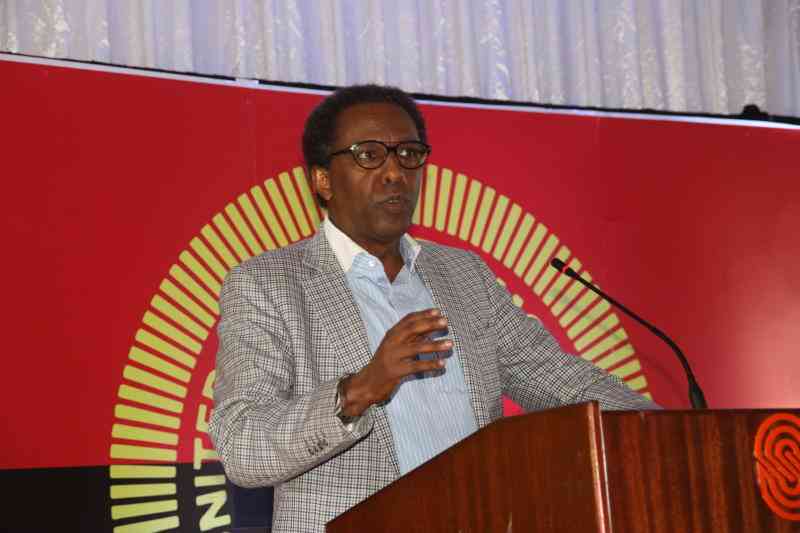 Lawyer Ahmednasir Abdullahi has accused Kenya's Judiciary of lacking accountability and being corrupt.
Abdullahi said on Wednesday, February 8, that the recommended sacking of High Court Judge Said Juma Chitembwe over gross misconduct and violation of the Judicial Service Code of Conduct does not remedy the bigger problem.
The Justice Mumbi Ngugi-led tribunal on Tuesday sent its investigation report to President William Ruto, who has stated that he'll approve Chitembwe's sacking if the judge fails to file an appeal within ten days as stipulated in law.
"There are worse judges in the country that no one is daring to touch," Abdullahi said during an interview on Spice FM.
"There is no accountability in Kenya's justice system. The Judicial Service Commission only takes action when members of the public express their outrage," said Abdullahi.
"In my 30 years as a lawyer, I have never seen a more corrupt Judiciary than the one we have today," he said.
According to Abdullahi, it's only the "small sinners" who bear the brunt of Judicial action as the "big sinners" walk scot-free.
"No country [in the world] has made attempts to clean up the Judiciary the way Kenya has, and at the same time, no country has failed [in that quest] like Kenya," said Abdullahi.
In April 2022, Chief Justice (CJ) Martha Koome said the Judiciary was keen to improve its dented image and avoid blanket condemnation because of the actions of a few rogue Judicial officers.
"Whether these accusations are founded or not, is neither here nor there. The point is that we must examine our conduct and begin a new journey of restoring public confidence and trust in the Judiciary by embracing what we have coined as judicial hygiene and living by our moral code, the Judicial Service Code of Conduct and Ethics," said Koome on April 6, 2022, in Mombasa County, when she opened the annual judges' conference.
"There has been generalised criticism of the entire Judiciary, and therefore we have been branded an institution that has failed to live up to the ideals of what is expected of ethical conduct," she added.
In a September 2021 interview with the BBC, the Chief Justice said trust in the Judiciary had waned, and that she was focusing on giving Kenyans an institution they can have confidence in.
"Everybody says they hate corruption, [but] how come it has remained a problem? It's a national problem," she said.
According to Statista, in 2019, more than 50 per cent of Kenyans believed that some of the country's judges and magistrates were involved in corruption that year.
Another 35 per cent of the respondents said most or all of the judges and magistrates were corrupt. In the same year, 57 per cent of Kenyans said they trusted the law courts.
Related Topics