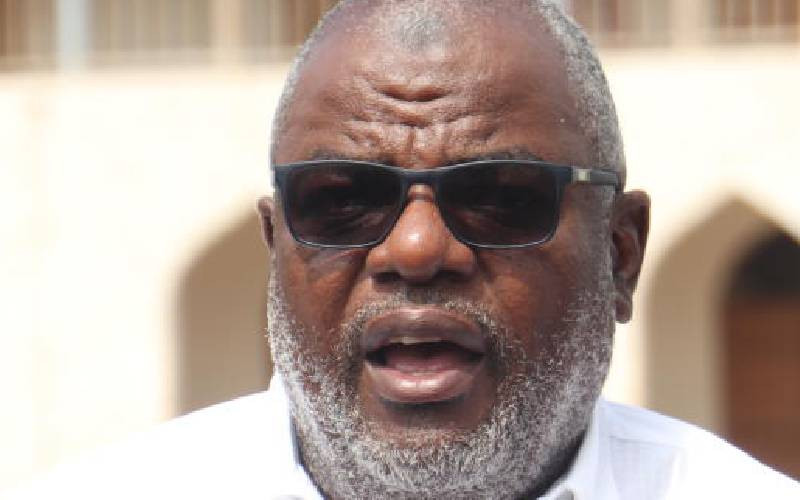 Three Coast MPs have called for stringent measures on recruitment of Kenyans going to work in the Middle East.
They said this would end the suffering that domestic workers undergo in some Arab countries.
Mombasa Senator Mohamed Faki wondered why many Kenyan workers were being tortured or killed, particularly in Saudi Arabia.
The senator told Kenyan workers not to leave the country until recruitment agents issue them with contracts and proper visas.
Mr Faki, who was part of a delegation that travelled to Saudi Arabia recently, noted that some Kenyan recruitment agents do not issue contracts to the workers. Faki had accompanied officials from the Labour and Foreign Affairs and Diaspora ministries on a fact-finding mission.
Likoni MP Mishi Mboko and Mombasa woman representative Zamzam Mohamed also expressed concerns over the suffering of Kenyan workers in the Gulf and called for enforcement of labour laws to rein in rogue agents.
The three MPs were speaking during a football tournament organised by Bofu ward MCA Juma Manuari at the weekend.
"Majority of those who suffer in Saudi Arabia lack proper documents. Some recruitment agents do not issue contract documents to the workers hence they do not know how much money to expect per month," he noted.
Ms Mboko said there was need to review foreign labour policies to resolve the problems facing workers.
"We recently buried two women in Likoni who died in the Middle East. There is an urgent need to review the policies on foreign labour," she said.
Mboko urged the National Assembly committee on diaspora, where Ms Zamzam is a member, to relook at the existing policies and ensure proper enforcement.
Faki also noted that most workers who land in trouble in Saudi Arabia are given short-term visit visas of 90 days which are against the country's laws which lead to prosecution and deportation.
The senator noted that some Kenyan workers get visas to work for certain employers only to turn into freelance, with some doing laundry for daily pay.
"Some Kenyans go to Saudi Arabia to work for particular people only to look for other jobs. There are adequate labour laws but they need enforcement," Faki said.
He noted that the Philippines has over 700,000 workers in Saudi Arabia but they do not face as much trouble as Kenyans because their recruitment agents are in compliance with the law.
"Our recruitment agents are registered by the Ministry of Labour and must strictly comply with the law to end the suffering among Kenyan workers," he said.
Related Topics