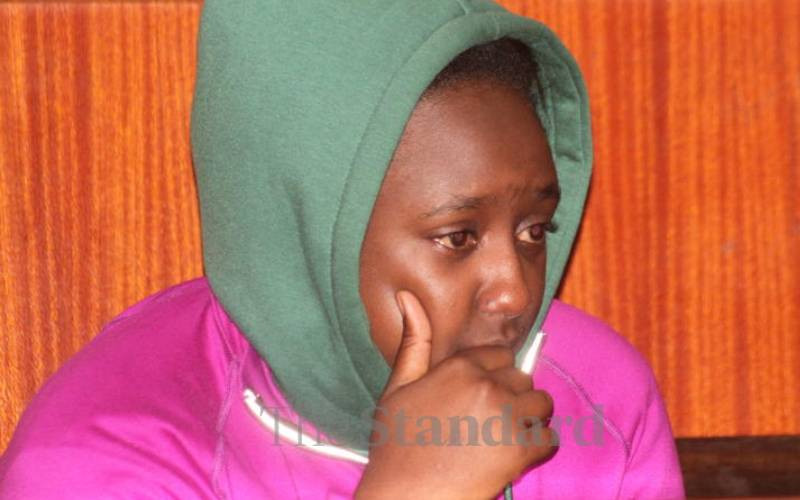 A woman who allegedly assaulted her boyfriend during a domestic row has been saved from custody after a magistrate ordered that she be released on bail.
Police from Kilimani Police Station had asked the court to allow them detain rally driver Maxine Wahome for 14 days to complete investigations into the fracas that led to hospitalisation of her boyfriend Asad Khan but senior principal magistrate Bernard Ochoi declined the application and ordered her release.
"The court is not persuaded that there are compelling reasons to warrant her pre-trial detention. I direct that she be released on a cash bail of Sh100,000 with condition that she reports to the police station once every Thursday of the week," ruled Ochoi.
Wahome burst to fame in June this year when she became the youngest female driver at 26, to win a World Rally 3 Championship.
She was arrested on Thursday last week after Khan's brother made a report to police claiming that he had been assaulted and admitted in a High Dependency Unit after suffering serious injuries during the fight.
Wahome was then presented to court on Tuesday where police applied to detain her for 14 days to complete investigations and to monitor the health progress of her boyfriend.
Investigators wanted the two weeks to record statements, subject samples of exhibits collected from the couple's apartment to DNA analysis and examine Wahome's phone for forensic analysis.
But the rally driver through her lawyers opposed the application to detain her, arguing that she was the victim of the attack by her boyfriend.
Wahome also denied hurting Khan during the fight, telling the court that the injuries which led to his hospitalisation were self-inflicted after he hit himself on their door.
The magistrate ruled that the reasons given by police to detain her were not compelling and it will be against Wahome's rights to detain her for long without being charged.
"She is not a flight risk and nothing prevents the police from proceeding with investigations while she is out on bail," ruled Ochoi.
On the application by Wahome that she was the victim of domestic violence, the magistrate ruled that it was still premature to determine who assaulted the other and it will be only after investigations are complete.
The case will be mentioned on January 12 next year.
Related Topics