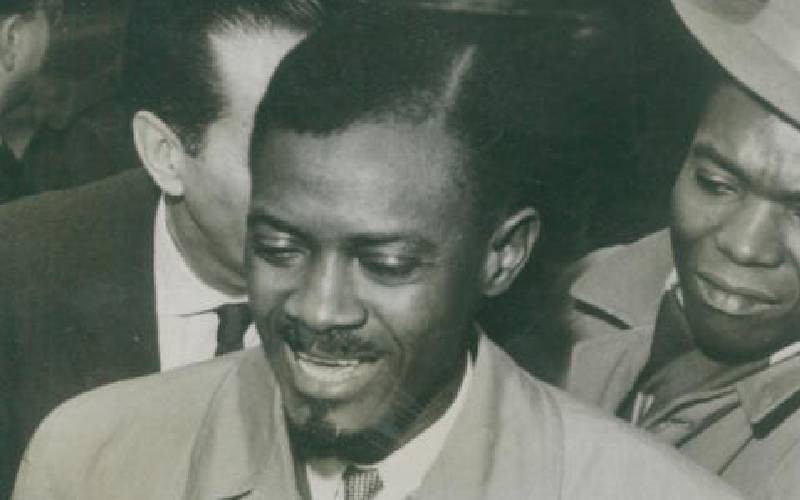 Although the internment of a solitary tooth placed in a huge coffin was supposed to bring closure to a horrific execution committed 60 years ago, it opened wounds of the rape, killing and plunder and international conspiracy.
Yesterday, the gold tooth that had been stolen by Belgium Police Commissioner Gerald Soete after he sliced up Patrice Lumumba, the first Congo Prime Minister and dissolved his body in sulphuric acid was given a "decent burial".
The gory killing of Lumumba took place on November 25, 1960 after he was secretly flown into an airport in Katanga where he was tortured, executed and his body immersed in a drum of acid.
Lumumba had to die because he slighted King Baudoin of Belgium on June 30, 1960 during Congo's Independence Day for praising King Leopold's achievement in Congo. Lumumba told off the young king as he famously retorted," "We have known ironies, insults and blows, which we had to undergo morning, noon and night because we were blacks."
In the eyes of America's CIA, Lumumba deserved to be killed for he had allied himself with the Union of Soviets Socialist Republics, (USSR) under Moscow.
A UN official, Brian Urquhart who was in Congo at the time Lumumba was toppled has described him "incredibly difficult to help. He was, understandably enough, bewildered by the avalanche of problems that had descended on his completely inexperienced government. He was intoxicated by unaccustomed power and overstimulated by the world press, which had made him an overnight celebrity. He reacted violently to those who did not instantly agree with him, so that rational discourse was virtually impossible."
In his report, titled "Character Sketches: Patrice Lumumba," published in the UN News, Urquhart argues that United Nations failed to prevent Lumumba's arrest and became a victim of the assassination supported by the United States to prevent Lumumba from becoming an "African Fidel Castro."
"The UN, with its policy of non-interference in the internal politics of the Congo, failed to rescue Lumumba at the one point - his arrest at Mweka - when it might possibly have been able to do so."
In Kenya, Lumumba's name is immortalised in an estate in Makadara, Nairobi, a moribund college that was closed by the government in 1960s because of its ties with Russia and some estates scattered in several towns. Although Lumumba died over 60 years ago, the chaos triggered by his toppling still reign and his motherland has never known peace. See related story on page 30.
Related Topics