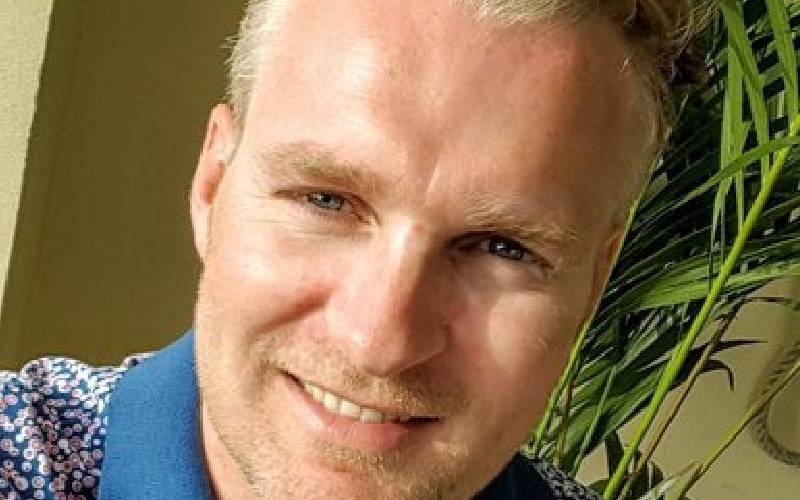 Marc Freddy De Mesel, the Belgian man suspected by Kenyan authorities of laundering dirty money using Kenyan girls, says he transacted in the formal banking system and made formal declarations on his gifts.
Mesel left so much trail that Asset and Recoveries Agency (ARA) has had very little work to do, except to uncover the source of the money, and to convince the court that they were proceeds of a criminal enterprise.
To prove a money laundering charge, prosecutors have to satisfy the three stages of a laundering charge; show that Mesel placed and moved criminally obtained money in the financial system, layered the money in a manner to fool the system and integrated the same into the formal financial system as a legitimate source and spending.
The 1988 UN Vienna Convention describes laundering as the conversion or transfer of property, knowing such property is derived from any offense(s), for the purpose of concealing or disguising the illicit origin of the property or assisting any person who is involved to evade the legal consequences of his action.
In court documents, ARA alludes that the three Kenyan women, and one man, assisted Mesel to launder his money, and therefore committed the offence of money laundering.
In his defense, filed in court, Mesel denies everything and says the continued reference to him as a money launderer has tainted his reputation and credibility locally and internationally.
In his March 16 affidavit seeking to be enjoined in the case against one of his Kenyan girlfriends Felesta Njoroge Nyamathira, he claimed he was never personally summoned to give an explanation of his wealth.
"I made the money through sheer hard work, grit and knack for timing and I should be allowed to prove the same. It is therefore only fair that my application is allowed to enable this court to interrogate whatever evidence and facts I will place before it going to the root of the matter which is the source of the funds," he said in his affidavit filed through the firm of Ndindi & Nadida Advocates.
Mesel's affidavit was brief and to the point; 13 paragraphs. What he did not say, however, was said and amplified by Nyamathira's 45-paragraph affidavit and its list of 11 annexures.
She claimed that the mere fact that ARA suspects that the money gifted to her were proceeds of money laundering syndicate is not enough, and that ARA investigators were not quite enthusiastic with the investigations.
They did not view his many YouTube postings on the kind of work he was doing, did not involve Belgian government authorities to understand what sort of enterprise he was involved in, and were not interested in hearing from her, she claimed.
Trading activities
"Marc De Mesel has a running account with Interactive Brokers firm [that] trades on his behalf. He made the transfer to my account from his Belgian account, which was credited as a result of his trading activities with Interactive Brokers," she said.
The brokerage firm, they claimed, has an international reputation, and its books of accounts are audited by a well-known audit firm; Deloitte & Touche. Nyamathira annexed audit reports indicating the accounting firm has audited the firm since 1994.
In the statement of financial account produced, the brokerage firm had, as of December 31, 2020, total assets worth $77,404 million, and total liabilities and member's capital of a similar amount. The firm executes and clears securities and commodities transactions for customers. It engages in security financing with and for customers through margin lending whose levels are monitored continuously by risk management staff.
"The effects of the Covid 19 pandemic on the company's statement of financial condition for 2020 were not significant," the statement reads.
In the documents filed in court by the love birds, there are no criminal investigations or complaints against Mesel anywhere in the world. In any case, a fugitive who posts on YouTube his daily escapades in various parts of the world would think twice before doing so. He had never been accused, indicted, arrested, convicted, or rumoured to be in any criminal activity, enterprise, or gang, by the time Kenyan authorities branded him a money launderer, she claimed.
The annexures include a document from the Belgian authorities clearing him, as well as a Kenyan one processed through the Directorate of Criminal Investigations (DCI), a certificate of good conduct issued on February 5, 2021.
"It is clear the benefactor and myself acted innocently and legally because any sane money launderer would not send money to a student account," she says. When she received the money, Nyamathira in turn invested the same in personal needs with her mother being the only beneficiary. She says she did not use the money in any suspicious manner.
Nyamathira says she feels embarrassed that her country condemned an investor, and branded him an international criminal when the only crime she did was to help a Kenyan, and rise to the occasion as a father.
"Sending a lot of money is not a cause for suspicion, especially on the evidence that the source of income has been offered but which offer has been rejected and ignored by ranking officers," Nyamathira said.
Mesel's bank
In a December 6, 2021 letter, Interactive Brokers confirmed Mesel had a running account with them. His bank, KBC Belgium, also confirmed that the monies emanated from the account held by Mesel with them.
Other banks involved in the payment chain and reflected in court documents include JP Morgan Chase Bank. N.A and Deutsche Bank Trust Company Americas. The documents show Mesel withdrawing money from his Interactive Brokers account and the same eventually reflecting on his KBC bank account in Belgium from where he transfers his gifts.
On March 8, 2021, Mesel requested a payment of USD420,000 (approximately Sh42 million) and it was credited to his KBC account after going through JPMorgan Chase Bank N.A and Deutsche Bank Trust Company Americas. He does the same on June 26, 2021, and moves about Sh40 million to his account, again through the same payment chain.
"As an investor, my source of income is capital appreciation by investing in different assets such as stock, bonds, precious metals etc. I invested for example in Tesla past few years. Attached list of the transfers I made to her, validated by KBC, a copy of my passport, and also the gift declaration," Mesel wrote to Cooperative Bank, Nyamathira's bank, on August 10, 2021. The matter is in court.
Related Topics