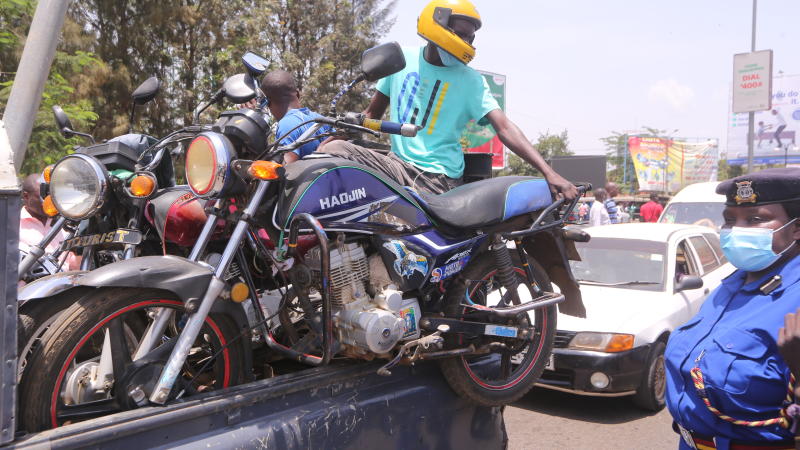 New tough rules aimed at streamlining boda boda operations in the country have been unveiled.
Part of the measures include fresh registration of all commercial riders, who will also be required to apply for smart driving licences and join saccos. Operators are expected to comply within 60 days.
To ensure this happens, the government has waived the Sh5,800 registration fee.
These measures came after a presidential order issued two days ago.
According to the regulations, the new registration of boda boda motorcycles will kick off in March 21 in all Huduma Centres countrywide.
While making the announcement, Interior Cabinet Secretary Fred Matiang'i said the move by President Uhuru Kenyatta was meant to make it easy for the operators to get back in business and be compliant.
"It will be better for them not to get revenue for a few days but at the end of it all we get a clean sector," he said.
Dr Matiang'i said Huduma centres will be ready to help riders get the necessarydocuments they will need for the registration process. He spoke at a meeting with the sector leaders and some riders in Nairobi.
Different leaders in the sector apologised for the reported incidents in different parts of the country while vowing to uphold discipline going forward.
This move comes days after an online video that showed a group of operators assaulting a female motorist on Wangari Maathai Road in Nairobi.
Dr Matiang'i also directed all regional commissioners to hold monthly meetings with boda boda operators.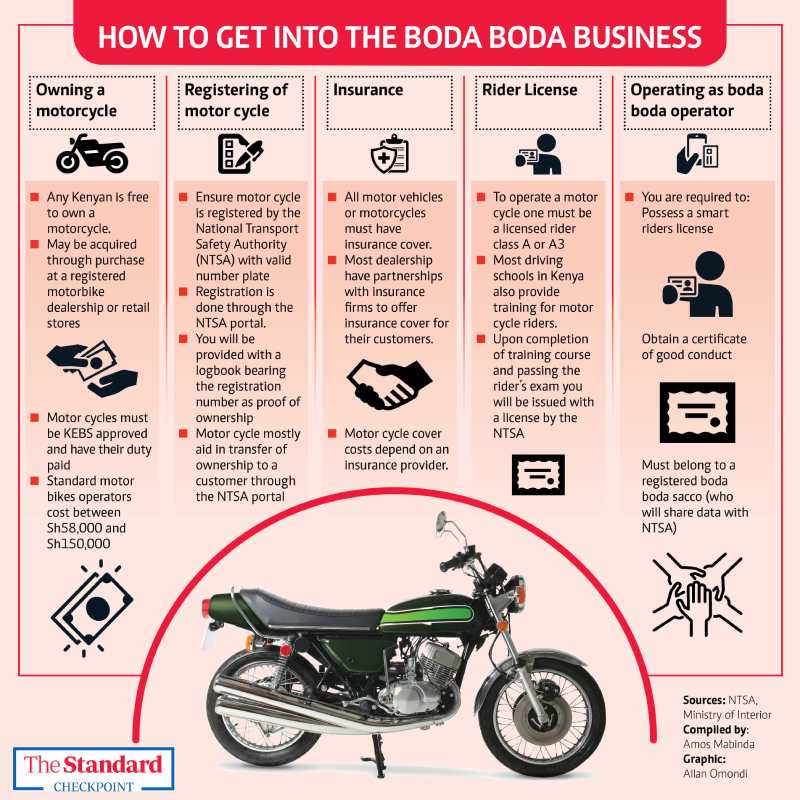 While citing the sector as an easy target for politicians, he urged them to be careful not to be used, saying the government was keen to help the sector grow and reach its full potential.
"Our intention was to reform the sector for the good of everyone," he said.
While ordering the crackdown on Tuesday, President Kenyatta warned against politicians against politicising the issue by saying the government was targeting small businesses. "A boda boda is not a licence to strip a woman. There should never be a repeat of what happened on Friday," the President said.
In Nairobi, more than 400 riders were arrested and 900 motorcycles detained. About 200 riders were taken to court and fined Sh35,000 each for blocking other road users and driving on pavements. Those who denied the charged were released on a Sh40,000 bond. Inspector General of Police Hilary Mutyambai met with police commanders from around the country to strategise how to go about the crackdown.
Related Topics