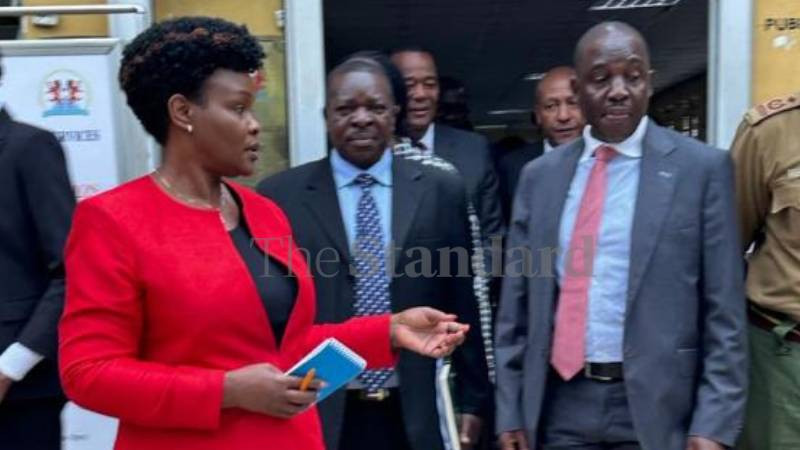 Immigration Director-General Evelyn Cheluget has announced plans to bolster the staffing capacity for processing passports, especially for individuals requiring urgent services.
Recent data has revealed a doubling in the number of people seeking passports over the course of three years.
In a meeting Monday, Cheluget urged the staff at the immigration department to undergo a paradigm shift in their approach to service delivery.
The immigration department has been under scrutiny due to delays in passport printing, drawing the attention of the public. Interior CS Kithure Kindiki attributed the delays to technical issues with the printing machines.
Details in the immigration department indicate that the number of those seeking passports increased from 390,432 in 2019-2020 to 518,279 in 2022/23.
From January to July this year alone there were over 500,000 Kenyans seeking travel documents, indicating that the number could get to slightly less than a million by the end of the year.
In July, Immigration PS Julius Bitok said the delay in printing passports was because of a shortage of e-passport booklets, frequent breakdown of personalisation machines and limited storage capacity of current servers. Dr Bitok said as part of its long-term plans to address the challenges, the ministry will procure two heavy-duty printers, 30 barcode readers, and five passport scanners.
The PS said there are plans to decentralise passport services to all counties and open more application offices in Nairobi to decongest Nyayo House.
Cheluget, who assumed office over two months ago following Alexander Muteshi's departure, said, "We need to intensify our efforts in passport processing. We will be increasing our staff to cater to the needs of Kenyans seeking urgent passports for medical or other critical reasons."
During an early meeting attended by hundreds of staff members, the Director General announced that significant changes would be implemented in the department. The employees can anticipate receiving new uniforms in the near future, along with individual badges.
Addressing the staff, the DG acknowledged the substantial workload they face, considering the increasing number of Kenyans in need of travel documents. This, she said, will necessitate additional effort. She conveyed her commitment to fostering a sense of teamwork.
With an eye on the future, the DG said all departmental challenges would be addressed before the year's end.
Related Topics