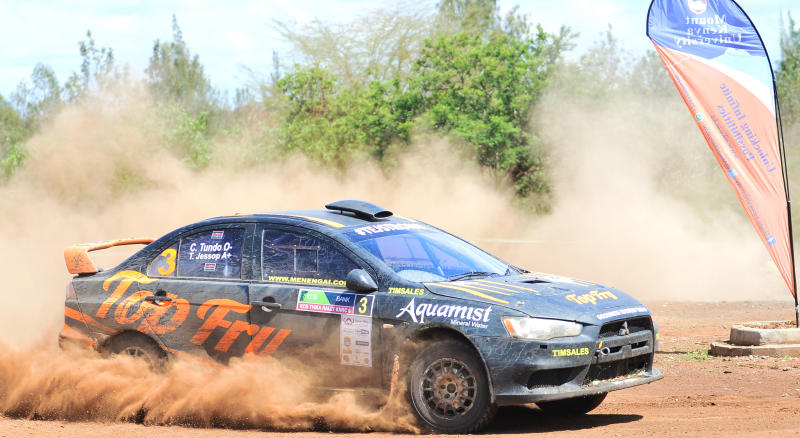 As drivers get set for the World Rally Championship (WRC) Safari Rally set for Naivasha from June 22-26, they'll have to take part in a number of the Kenya National Rally Championships to prepare them for the global event.
And the first rally that has knocked on their doors is the Nakuru Rally slated for Saturday in Mogotio and will be totally confined on private land in the area which has been divided into two sections.
The two sections are in Alphega and Horn Farm with the whole route covering a total of 210km while the competitive sections will cover 160km.
The race Public Relations Director Ian Mwangi said they have accomplished every aspect of the rally and are good to go.
However, Mwangi could not divulge the number of entries for the drivers who had confirmed their participation by yesterday.
"We are ready for the championships in all aspects but we cannot confirm the number of entries so far registered as per now as the deadline for the close of entries will be this evening (Wednesday) and will be released by Kenya Motorsports Federation (KMSF)," Mwangi told Standard Sports.
However, it will be missed by Africa Rally Championships (ARC) champion Carl 'Flash' Tundo who retired from the local championships but he will be the Clerk of the Course.
Scrutineering of the route will be done tomorrow at the Rift Valley Motorsports Club in Solai alongside official reconnaissance with Mogotio Centre hosting the service park.
Related Topics