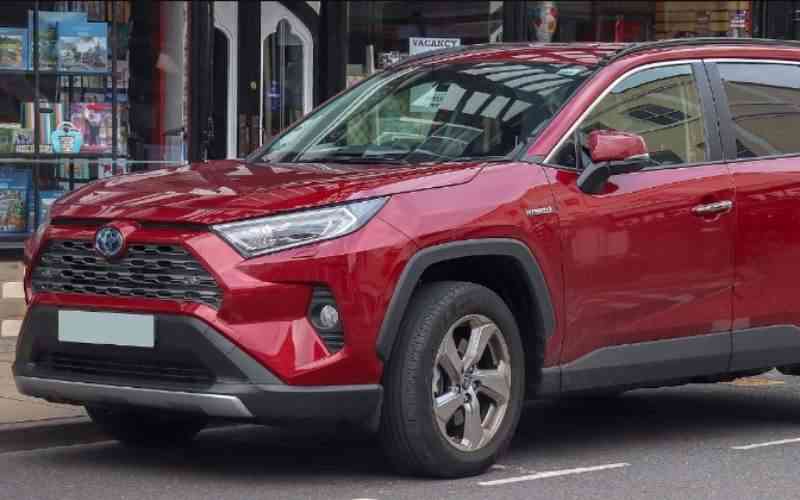 On our Motor review segment this week, we try to bring to a halt the argument around two popular contenders in the compact SUV segment - the Toyota RAV4 and the Mazda CX-5.
To be fair, we delve into both vehicles equipped with efficient 2000cc petrol engines. Which of the two SUVs delivers a perfect blend of power and fuel efficiency? And why are the two stacked up against each other?
Interior and Comfort
Inside the RAV4, Toyota has created a practical and comfortable cabin with ample space for both passengers and cargo. The use of quality materials and intuitive controls enhances the overall driving experience.
The CX-5, however, offers a more upscale interior, featuring premium materials and a well-designed dashboard. It provides a cozy, sophisticated, and more inviting ambiance that competes with higher-end SUVs.
Performance and Handling
With their 2000cc petrol engines, both the RAV4 and the CX-5 deliver sufficient power for city commuting and highway cruising.
However, the RAV4 provides a smooth and predictable ride, suitable for families and daily use.
The CX-5, on the other hand, focuses on driving dynamics, offering sharp steering and responsive handling, making it a delight for those who enjoy spirited driving.
Fuel Efficiency
A key aspect for anyone buying a car is how fuel efficient it is.
After several interviews by The Standard with owners of both makes, it emerged that both vehicles perform admirably, thanks to their efficient 2000cc petrol engines.
Mazda CX-5 currently offers fuel consumption from 5.7 to 8.2L/100km. On the other hand, the RAV4's average fuel consumption in combined cycle for petrol engines is from 7.4 to 9.3 litres per 100km.
The RAV4 edges slightly ahead in this aspect, providing slightly better mileage in moderate driving conditions.
However, the difference is minimal, and both SUVs offer excellent fuel economy for their class and service to the user.
Design and Exterior
The Toyota RAV4 boasts a bold and rugged design, featuring Toyota's signature front grille and a sporty stance. It exudes confidence and blends well with urban and off-road environments.
On the other hand, the Mazda CX-5 takes a more refined and sophisticated approach with its elegant curves and sleek lines. It presents a premium feel, appealing to those seeking a touch of luxury in their daily drive.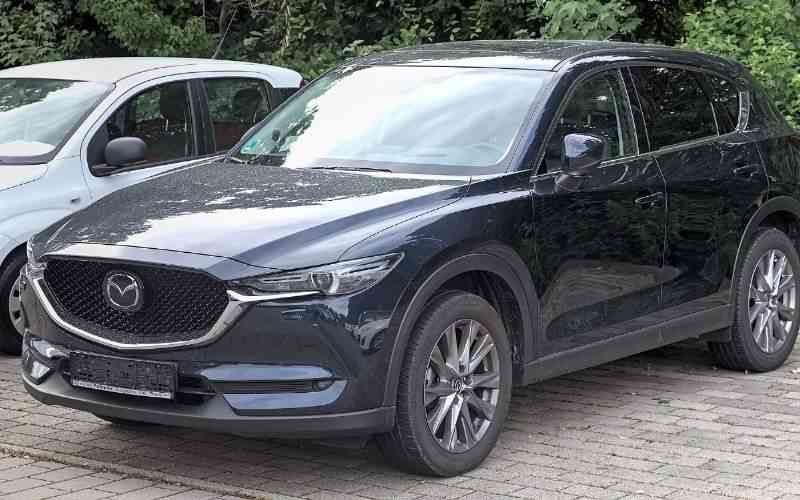 Interior space
Mazda CX-5 boasts 103.6 cubic feet of total passenger space and 39.6 inches of second-row legroom.
Those figures compare favorably to the Toyota RAV4, which features just 98.9 cubic feet of passenger space and 37.8 inches of second-row legroom.
Safety Features
Toyota equips the RAV4 with a comprehensive suite of advanced safety features, including Toyota Safety Sense, which encompasses features like pre-collision braking and adaptive cruise control.
On the other hand, Mazda's i-Activsense system equips the CX-5 with a range of safety technologies, such as blind-spot monitoring and lane-keeping assist.
Spares
The Toyota RAV4 has been on the Kenyan market for a while and its parts are easily available and at a competitive price as compared to its arch-rival Mazda CX5 which is a Johnny come lately in the larger East African car market.
Torque
Overall, Mazda has more power and better torque in its cars. Unlike Toyota, which primarily manufactures family-friendly cars known for fuel efficiency and safety. Mazda's cars accelerate to their top speed much faster than Toyotas.
Conclusion
It is key to note that, ultimately, the choice between the two strong contenders in the midsize crossover SUVs segment will boil down to individual preferences, pocket size, and priorities.
However, it is evident that while the Mazda attracts those seeking a more refined and engaging driving experience, the Toyota RAV4 caters to those who prefer a practical and family-friendly ride.
Whatever your choice is, remember to test drive both and consult a professional before making that ultimate decision.
Overall, both are excellent choices in midsize crossover SUVs that offer plenty of practicality and versatility.
Related Topics