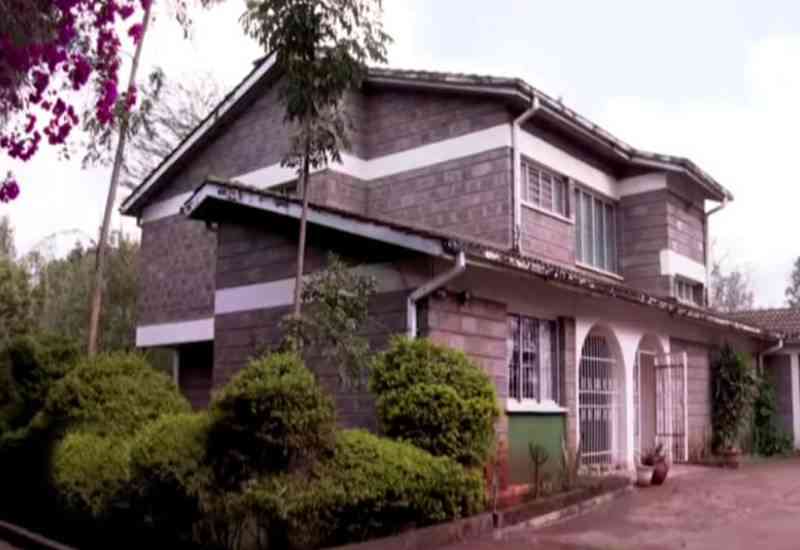 Hon. Lydia Naneu Ntimama-Masikonte is a Master's Degree Holder in Environmental Management from the University of Nairobi. She is a mother and a nurturer of many.
She is a former nominated councillor and the Director of the Rift Valley Water Services Board and Agricultural Development Corporation (ADC), where she resigned due to the IEBC Regulations last year during elections.
Lydia's five-bedroom ensuite mansion has one master bedroom. It sits on a five-acre land that she bought for Ksh4 million in 2004 – currently, an acre is worth 50 million. She grew up in Narok County, in the bush with animals. She couldn't help, but add a touch of animal print theme to her expansive and exquisite living room.
A brown carpet with zebra print on the edges adds a touch of class and elegance. Black sink in luxurious leather seats complement the look and feel, making her space seem timeless and authentic. As a politician, the sofa sets are ideal for her because of all the visitors who frequent her home.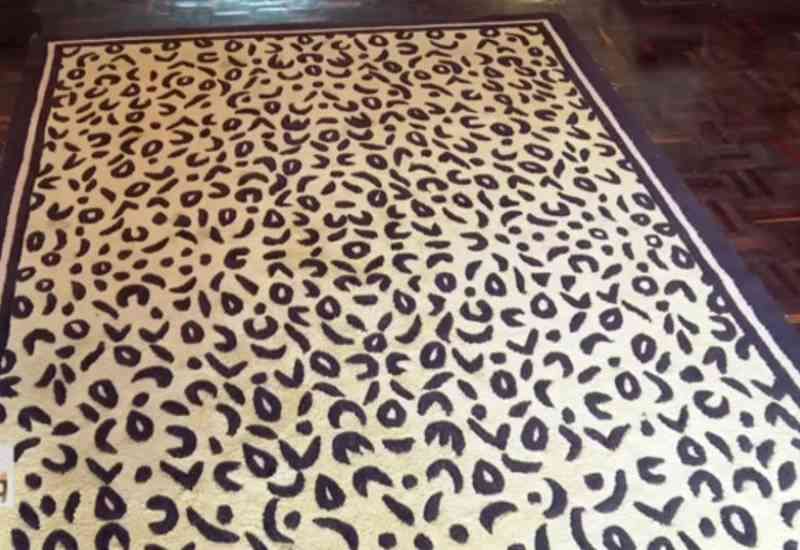 Her sheers are white with zebra print on the edges white. They billow in the wind, and against the white walls, they are elegant and exotic. Throw Maasai blankets on the sofas add a dose of colour to the black-and-white themed space. It gets very cold, making the blankets a necessity.
The fireplace steals the show. It's warm and welcoming, adorned with art pieces. The textures and colours flow seamlessly. The round wooden table is outstanding. The top is glass. At the bottom are beach sand and cowrie shells. The illusion transfers you straight to the beach.
At the corner of the room is a rustic décor piece made out of onyx stone so heavy one can hardly carry it. Next to it is a unique lampshade made of a reclaimed tree trunk. I could not help but admire the beautiful art pieces on the staircase. They stood out because of the Maasai touch. The lounge upstairs doubles up as a gym, with a cosy seat to chill.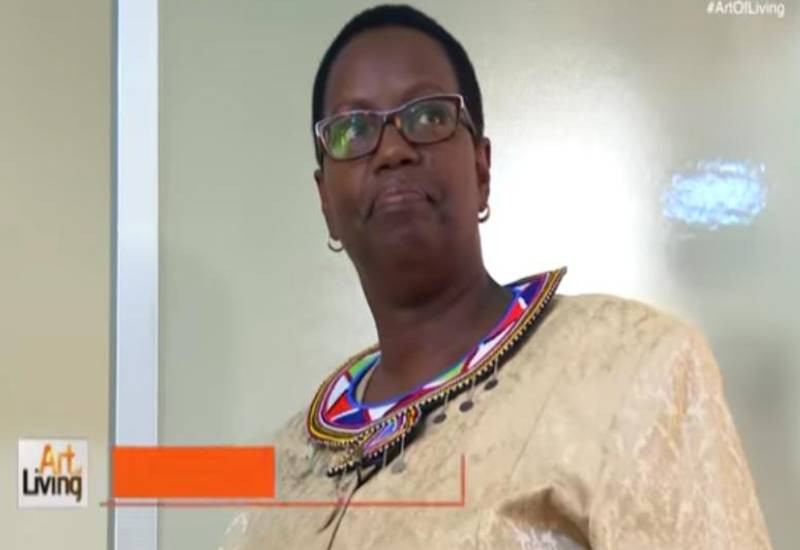 The corner office had the most inspiring story. Lydia studied with her daughter in campus and did her master's. They shared some courses. "We shared notes, which was quite interesting and fun," Lydia expounded.
Some of her portraits and art pieces in her bedroom lounge are particularly inspiring. One of the art pieces is from a church in Maasai land where she helped plant two churches. The painting signifies she has been blessed in her political journey by all the age sets in Maasailand. In addition, it had a scripture.
A picture that stood out to me was one where she walked on the fire and didn't get burnt. That was super courageous and daring, I thought to myself.
"What you believe in, you can achieve it," Lydia quipped.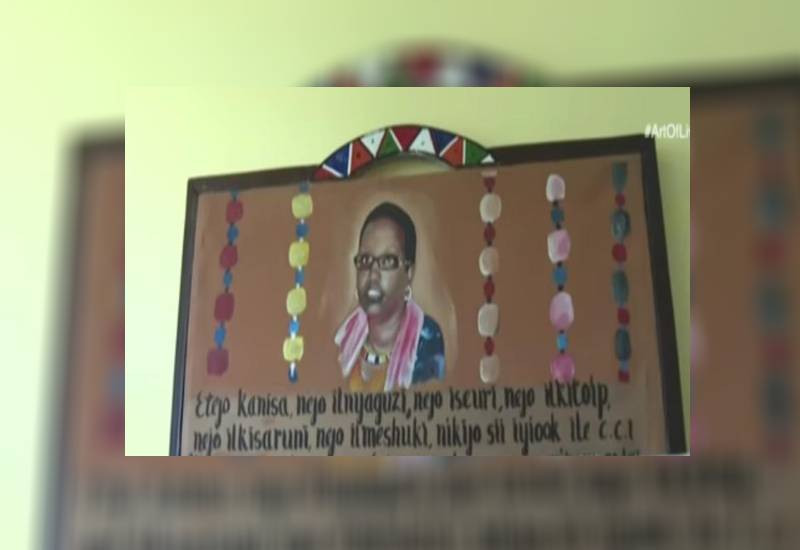 The furniture in the master bedroom is artistic and classic. "When we were building, some of the gum trees that were cut were recycled into wood. For instance, my bed and drawers were made from the tree."
The handcrafted double bed is rustic and quant, with white cosy luxurious bedding. The bedside handcrafted lampshades give her bed personality and character. As we sat down in her living room after the tour to learn about her upbringing, she mentioned how much she enjoyed being around her parents. She learnt a lot from her parents, and resilience is one of the attributes she deeply appreciates and embraces fully.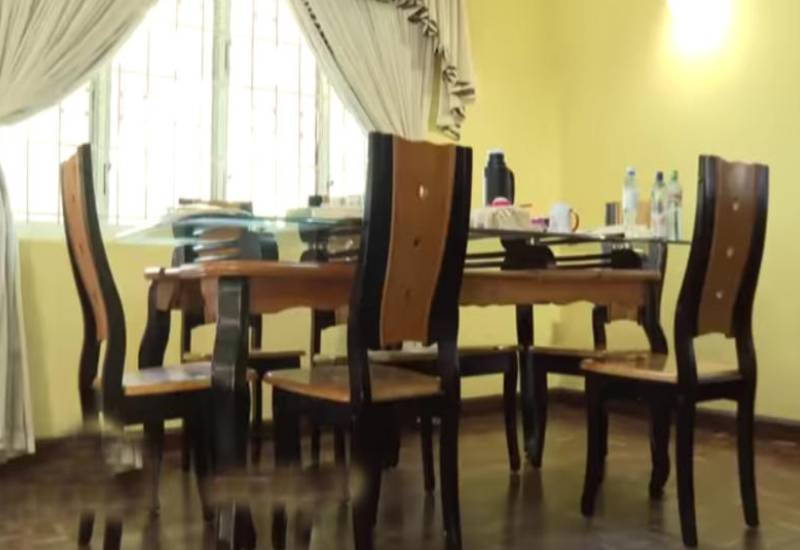 Her father, the late Hon. William Ole Ntimama, taught Lydia and her siblings survival skills. "You must pick yourself up after you fail, which is normally the hardest," she explained.
Lydia and her siblings are currently working on a book titled 'The Resilience' to honour their dad.
Lydia is a hard nut to crack. She has not given up on her political career. Always at the forefront of fighting for Maasai rights. She will always remember an incident where she was shot in the back of her head during a demonstration of which she was at the forefront. Fortunately, she survived. Since then, she has never kept long hair as a mark of remembrance and dedication to the Maasai people.
"My dream and aspiration is to see the marginalised in society given their rightful space in all spheres," Lydia disclosed.
Watch this episode on the KTN Home channel and watch Art of Living at 6 pm.
Related Topics