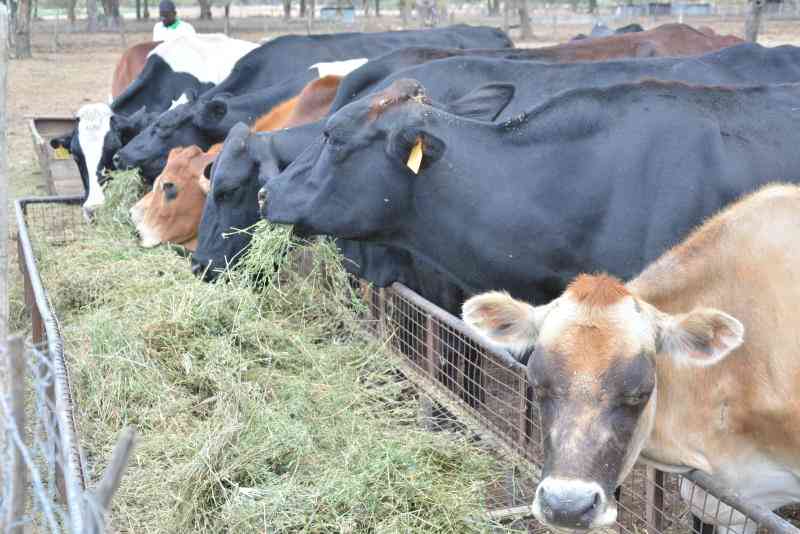 Dear Daktari, I read your column with lots of satisfaction. I come from Webuye, where I have a dairy farm, which is doing well and I can meet my retirement needs from the income. Feed is the single most important factor of production, one that the government should be supportive of if the livestock sector is to play a critical role in our economy [Justus Maloba]
Thanks, Justus. I like your forward-looking approach, which is well captured in your question. Feeds constitute the largest cost of production in any livestock venture; unfortunately, I am not sure we take it as such. Until recently, I must say, it has not been important.
Demand for Animal-Source Proteins
The global population is growing every second, and an additional mouth comes into being. Rural-to-urban migration is putting pressure on urban food systems, with more consumers than producers, and that tilts the equation to the negative. For the growing population to grow and work, they need food, and animal sources top the list: meat, milk, and their products. If this has to be met, livestock must produce more, and if they have to produce more, then they need quality and enough feed. The question is, are we producing these feeds?
Traditional pastoralists and intensive diary production
Our country is largely arid and semi-arid, we largely rely on pastoral communities to supply us with meat, while we depend on intensive dairy farmers for milk. Their greatest fear is feed, and this has been made worse by climate change, which is putting a strain on traditional pastoralism and rain-fed production of forage.
Natural forage is declining in quality and quantity, and if our pastoral communities are not supported to adapt by being producers of forages, then our system will crash.
Intensive dairy producers are also changing, at a slower rate than what nature is presenting to them. Before, rice straws, maize straws, and sugarcane heads were burned, left to rot, or thrown away. This is no longer the case, natural forces have made farmers discover the hidden animal feeds.
Certified forage seeds and commercial livestock feed production as a panacea
Forage production is critical in a functioning livestock system, as we ask ourselves if we have certified animal feed cultivars or seeds for those serious about livestock feed production. The answer is yes.
Related Topics