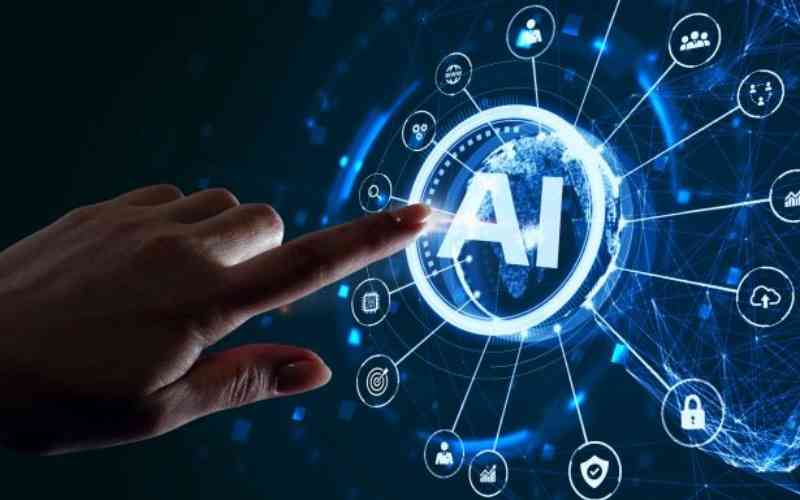 In the past 10 years, technology has shaped the way we live and work. There have been several disruptions aided by technology but all in all, previously mundane tasks have been made a tad bit easier and more exciting.
The pandemic taught us not to be passive about the future and businesses should not sit back and let the future come at them.
We cover technology that impacts our everyday lives and this article is a great place to start if you are looking at being ahead of technological advancements.
These are not really new technologies, don't stress about their impact, think of them as new tools to better your lives and businesses.
Artificial Intelligence (AI)
AI is simply the simulation of human intelligence processes by machines, especially computer systems.
Picture this, when you post on Facebook, you get an automatic prompt to tag the other person in the picture. That's Artificial Intelligence. It collects and stores data.
AI flags email as junk, completes probable suggestions on search bars, recommends your shopping preference on e-commerce platforms, and more.
Businesses have to leverage AI to reach their potential customers or help with strategy.
Telehealth
Telehealth is the use of digital information and communication technologies to access health care services remotely and manage your health care.
Healthcare has always been expensive because of the repetitive nature of the diagnosis, hospital proximity, and doctor-patient ratio.
Companies like Health X and my Pocket Doctor use digital technology to reach patients, wherever they are and whenever they want.
Dr. Martin Makau, a medical doctor at Health X says telehealth will help eliminate barriers like cost and distance for his patients.
Makau noted that a toll-free number, their App, and a virtual clinic are some of the technologies they use.
"For the virtual clinic, we can set up a clinic somewhere remote, could be Mandera or Mombasa and a patient can reach us in Nairobi. With this, we can check their vitals virtually."
This technology, coupled with its cost-effectiveness, can only penetrate more in 2023.
5G Network
The first thing that comes to mind about 5G is faster internet speeds.
This network will come in handy for businesses and individuals who heavily rely on internet usage to carry out their day-to-day tasks.
A good example is autonomous cars where faster internet speeds will lead to more precision and reliability.
With the introduction of 5G phones, 4G devices that were previously expensive to acquire will become more accessible and that means better internet penetration.
With Safaricom's 5G launch in Kenya late last year, 5G phone owners are able to enjoy their investment.
For creators and gamers, imagine uploading content and downloading a big game like Call of Duty within minutes.
The Metaverse
It is described as an immersive virtual world facilitated by the use of virtual reality and augmented reality headsets.
Some think it's an online playground and others think of it as a digital work or business space.
All these perspectives are a correct definition of the metaverse, a hybrid version of the internet we currently use. The only difference is, while we look at the internet, the metaverse is interactive or immersive if you like.
In 2023 parts of the metaverse will start to make sense and perhaps be used by tech-savvy companies.
Because Virtual Reality headsets are expensive, the metaverse presents a challenge but Mark Zuckerberg is no stranger to this having led the social media revolution through Facebook. Now, Meta is leading another technological revolution.
According to Forbes, experts predict the metaverse will add $5 trillion to the global economy by 2030.
With big tech companies like Microsoft and Nvidia developing metaverse-aligned projects, one area that will pick up in 2023 is the metaverse workspace.
E Mobility
For years, we have seen one or two electric vehicles on the road and felt excited, and most of you post about it. In 2023, you are more likely to ride in one.
Like in Europe and Asia, e-mobility is just the way. However, the penetration of EVs will start with two-wheelers.
A number of Kenyans own motorbikes and buy them brand new. Having interacted with some boda boda riders who have made a shift to electric bikes, it looks more sustainable than petrol and that will encourage the shift.
Related Topics