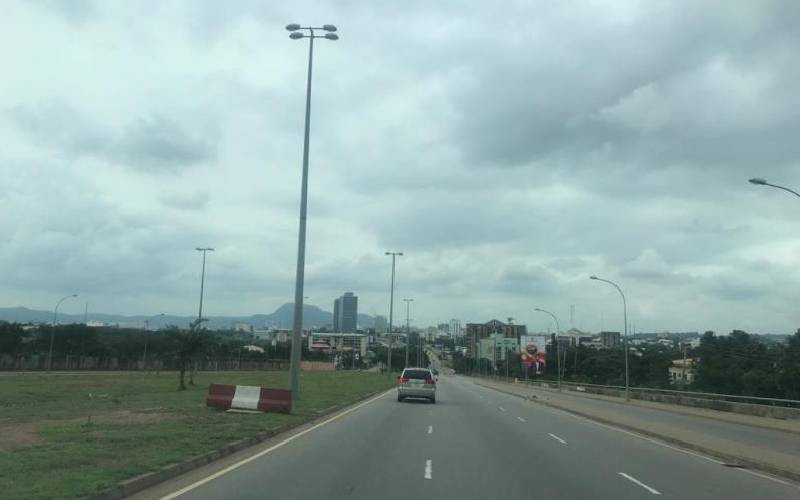 Nigeria's elections should have generated lots of excitement in Kenya given the people are our in-laws, both among the Kenyan elite and non-elites.
That apart, Africa's biggest economy and the most populous country voted last week and the results are out. There were a few surprises, more so from a Kenyan perspective. A 30 per cent voter turnout - one wonders why Kenyans complain about low voter turnout.
While I have not seen the voter turnout in Nigeria by demographics, it's likely that young men did not turn out in large numbers. Such a low voter turnout or apathy deflates democracy and denies the winner the psychological legitimacy to rule.
But the winner satisfied the constitution, getting the highest number of votes and 25 per cent in two-thirds of the 36 states. Nigeria is a Federal State divided into states. It seems winning elections in Nigeria is much easier than in Kenya.
It has been noted globally that voters are energised to vote if they feel their vote will make a difference. If they feel that external forces such as patronage or money decide the winner, they keep off.
This is a catch-22 situation. By not voting, the citizens give these external forces the power to decide who shall be their leaders. Voting would attenuate the power of these external forces. By not voting you embolden them.
In Nigeria, political violence espoused by banditry, slow economic growth and recent change in the currency design could have dampened the spirit of the voters.
But looking at the men and women on the ballot papers, it was clear the old older was extending itself.
The contenders have been there before, either as vice presidents or governors. The last time I visited Nigeria last year, I didn't feel the excitement over polls. But I did notice posters all over as candidates prepared for party primaries.
The world closely watched the elections in Nigeria. They suggest elections, no matter how imperfect, are much better alternatives to military rule. They point out that Nigerian democracy is maturing with the key presidential candidates having no military backgrounds.
Another big surprise is claiming that a 62-year-old presidential candidate, Peter Obi, was young. It seems in Nigeria leadership belongs to the elderly. And the presidential race in Nigeria is a men-only affair.
Akin to Kenya politics, leadership and wealth go together. The hustler story is a political aberration.
Traditional chiefs
Another curious observation was the fusion of traditional leadership and modernity.
Presidential candidates are often traditional chiefs somewhere in their homelands. That is not different from Kenya where political leaders become elders before the polls.
The north-south alliance in Nigeria where the presidential candidate picks a running mate from a region opposite his and from a different religion was abandoned this time.
Is this a sign of democratic maturity or political strategy? By the way, why didn't we learn to separate national from local elections? Nigerians go to the polls on March 11 to vote for their state assemblies and governors.
That would make voting more efficient and relieve pressure on a single day. But learning about the "face of Kenya" from there.
Nigeria now has a new president, - Bola Ahmed Tinibu ("BAT" as a Nigerian called him) 70 years old former oil executive and accountant. With 36 per cent of the votes and a 30 per cent voter turnout, will he enjoy the national mandate to push through with reforms?
I have not read the manifesto of each party. But his hands are full. Why? Nigeria is Africa's largest economy but she has not played her role as the engine of Africa's economic growth like the US in North America or China in Asia.
When will Africa get a cold when Nigeria sneezes? The age of the cars in Abuja clearly indicates this vast country needs a renaissance. Nigerians' economic and intellectual power is so dispersed that it's not felt. It's dispersed among the 36 States and local governments and in the diaspora.
If it was harnessed like a laser, we would feel Nigeria. But given credit, her financial muscle is being felt through banking. A number of Kenyan banks have been acquired by Nigerian lenders. The Nigerian cultural influence is being felt through afrosinema or Nollywood - and through genes.
Nigerians seem to leave generic footprints wherever they go, including Kenya. And they seem strategic. Whom have they married in Kenya? How can we forget religion? Nigerian churches are a major export, both physical and online. And literature? Who has not read Nigerian novels?
Who has not heard of Wole Soyinka, Chinua Achebe and Chimamanda Ngozi Adichie, among others? Will the new president finally deal with banditry, a code word for insurgency?
On my last visit there, I found a giant poster of prison escapees at the airport. They were associated with terrorism or banditry. Media reports of kidnappings and ransoms raise fear among citizens, tourists and investors.
Political expediency
Will BAT change the image of the country, seen as chaotic and corrupt? One curious thing I found about Nigeria is the high level of intermarriage among the various tribes. Yet tribalism and regionalism seem to persist - I suspect for political expediency.
Data seems to suggest oil production is slowing down. Will this energise the new leaders to seek new avenues of economic growth?
What short-term and long-term solutions will BAT offer to the 220 million Nigerians? How will he harness the exuberance of the youth? Nigerians, neighbours, Africa and the world have waited for the Nigerian Renaissance for too long. We need it now. The world should feel Nigeria.
This country is taking too long to be the first Black superpower. Will BAT start the journey to superpower status? We can only wait and watch. Let's leave your head spinning.
Nigerian men marry Kenyan girls but Kenyan men rarely marry Nigerian girls. Why? I also note men from the Lake region marry central Kenya girls and rarely do central men marry lakeside girls. Why?
Related Topics