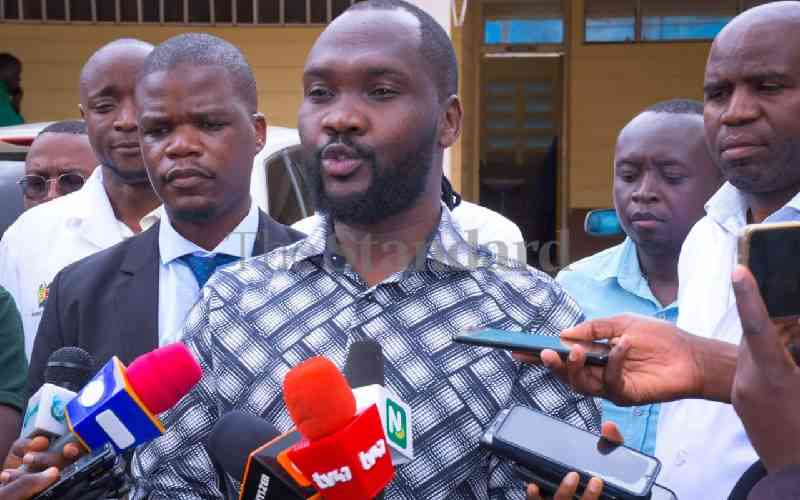 The Kenya Medical Practitioners and Dentist Union (KMPDU) has written to the Kisii County Secretary to recall a directive to stop salaries for 17 Union members.
A letter signed by Dr Aggrey Orwenyo, the KMPDU Nyanza Branch Secretary General says three Sub County Medical Officers are among the 17 Doctors that will be affected.
"We take great exception with the directive. All our members participated in the staff headcount exercise."
Dr Orwenyo says all the Sub County Directors of Medical Services participated in the signing of the Health Department County employees' documents as their immediate bosses.
"The communique has since virtually circulated on social media platforms and violated our members' data privacy and confidentiality as enshrined in the Data Protection Act, 2019," the reads.
The Union says; "We demand this directive be perished concerning our affected members who faithfully participated in the headcount exercise."
On September 22, 2023, Kisii County Secretary James Ntabo wrote to the County Human Resource Manager to stop salaries for 740 staff who allegedly didn't participate in the November 2022 Staff Headcount Exercise.
Since Thursday, the County has been issuing show cause letters to the affected staff giving them a 21-day notice to give their response.
The letters signed by various Chief Officers, indicate that the salaries for the 740 staff had been stopped.
Related Topics