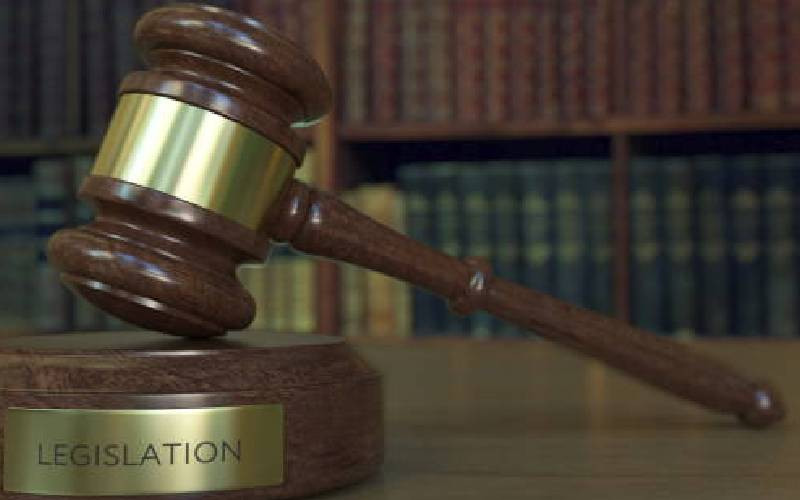 A Kenya Defence Forces (KDF) officer has been awarded Sh4 million in damages for unlawful dismissal from duty.
Laban Agak Nyambok will get his salary, withheld for 36 months (Sh3,109,536), and medical allowance (Sh146, 000) he was to enjoy for the period.
This will make the officer, who was employed as a cadet in 1991 and rose through the ranks to become a major deployed at the Forces Memorial Hospital, take home a lump sum of Sh7,255,536.
Justice James Rika said KDF flouted the labour laws in kicking out the officer.
"His claim involves grave constitutional violations and calls for remedies under Article 23 [3] [a] and [e] of the Constitution. It is declared that KDF violated Nyambok's constitutional rights, particularly under Articles 41, 47 and 50 of the Constitution, and his termination was unfair, unlawful and unconstitutional," ruled Justice Rika, even as he awarded the soldier the cost of the suit.
The soldier sued his employer and the Attorney General in 2021 seeking compensation and withheld pay, arguing that he was fired without facing a disciplinary hearing and that he never received a dismissal letter.
He said his troubles with the employer started in 2015 when he was court-martialed for various offences, convicted and sentenced to one-year imprisonment on June 11, 2018.
"The decision of the Court Martial was quashed in its entirety by the High Court on June 10, 2020. I therefore asked my employer for redeployment but he declined to redeploy me, falling back on the decision of the Court Martial," Nyambok said.
"I even proposed early retirement with all benefits in the alternative, a proposal that was not accepted," he added.
He sought, among other things, his withheld salary as he faced the Court Martial and half-risk allowance of Sh146,000.
In a rebuttal, KDF said its former officer who was found guilty by the Court Martial of four counts of "conduct to prejudice of good order and service discipline" contrary to section 121 of the Kenya Defence Forces Act (KDFA) did not deserve the compensation.
It said that while discharging his duties as Medical Verification Officer at the Forces Memorial Hospital, Nyambok received Sh370,000 from the proprietor of Tahidi Nursing Home, Mwingi, in consideration for clearing fictitious hospital bills amounting to Sh748,646.
It said that the quashing of the Court Martial decision by the High Court and Court of Appeal did not result in his automatic reinstatement to his duties.
"The High Court did not make any pronouncement on reinstatement, redeployment or in the alternative, retirement of Nyambok with full benefits. Nyambok did not ask the High Court for reinstatement," said KDF.
"He was properly tried by the Court Martial, found guilty and sentenced. Section 180 [6] of the KDF Act states that if an officer is sentenced by a Court Martial to imprisonment, the officer shall also be sentenced to dismissal from service."
Related Topics