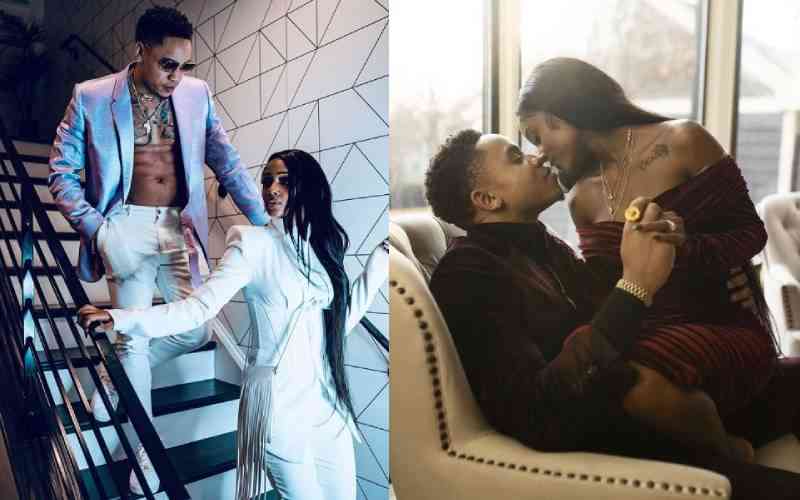 Singer Olurotimi Akinosho, better known as Rotimi, has melted hearts with a touching Instagram post dedicated to his beloved wife, Vanessa Mdee, on her birthday.
In the heartfelt message, Rotimi expressed his admiration for Vanessa, describing her as not only his best friend but also a source of strength as a prayer warrior.
He went on to highlight her inner and outer beauty, emphasizing the profound impact she has on his life. He praised Vanessa's exceptional motherhood and unwavering support as a partner, assuring her of his unending love.
"To a living legend, my best friend, a prayer warrior, the most beautiful woman, incredible mother, and my partner. I love you so much. This journey with you has been A blessing from God. I'm so grateful to have you," he wrote in part.
View this post on Instagram
A post shared by Rotimi (@rotimi)
The power couple, Rotimi and Vanessa, have consistently showcased their deep affection for each other without reservation.
Every milestone is marked with extravagant expressions of love, leaving fans in awe of their heartfelt gestures.
In the post, Rotimi confessed that Vanessa changed his life from the day they two met.
"You saved my life and I'm forever here with you. Happy birthday mama Imani," he added.
Rotimi's commitment to Vanessa knows no bounds, as he continuously and publicly showers her with expensive gifts just to appreciate her being in his life.
From the luxury of a Range Rover to the comfort of a luxurious house in the United States, Rotimi has gone above and beyond to provide for their shared future.
As a recent surprise, he presented Vanessa with an exquisite handbag valued at an astounding Sh500,000 a testament to the magnitude of his love.
As Rotimi continues to captivate audiences with his melodious voice, his heartfelt birthday message to Vanessa stands as a testament to their enduring bond since the two crossed each other's path in 2019.
The two are now parents to two adorable children.
Related Topics