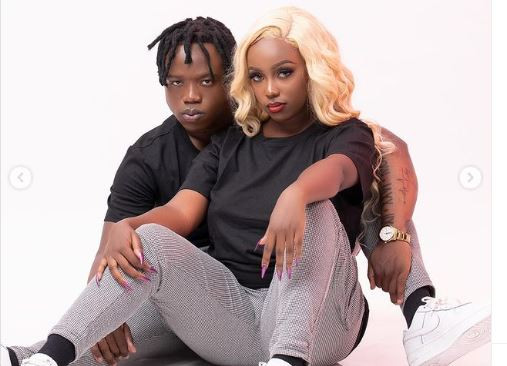 Celebrity couple, comedian Flaqo and his girlfriend, content creator Keranta, have captured the attention of netizens with their relationship dynamics, as a screenshot of their conversation surfaced online.
In the screenshot, Flaqo can be seen dismissing Keranta's request for him to pay her Ksh 300 bill. The comedian deems the amount too small and suggests that she add more items to her expenditure to make it worthwhile.
Flaqo expressed his dissatisfaction, stating, "You have ordered very few things, yet I already mentioned that I would pay. On the other hand, you go ahead and order things worth Ksh 300 bob??? Wow! Give me a proper bill."
Responding to his request, Keranta playfully attributes Flaqo's spending habits to his tribe, mentioning that Luo men are known for their tendency to spend lavishly.
"Luo men!! Just the other day, he got so mad at me because I wasn't traveling first class, even though he had sent enough money for it. And now, he claims he can't pay a small bill of Ksh 300. Babe, I just want Shawarma. Does he want me to order Shawarma worth Ksh 10k?" Keranta wrote.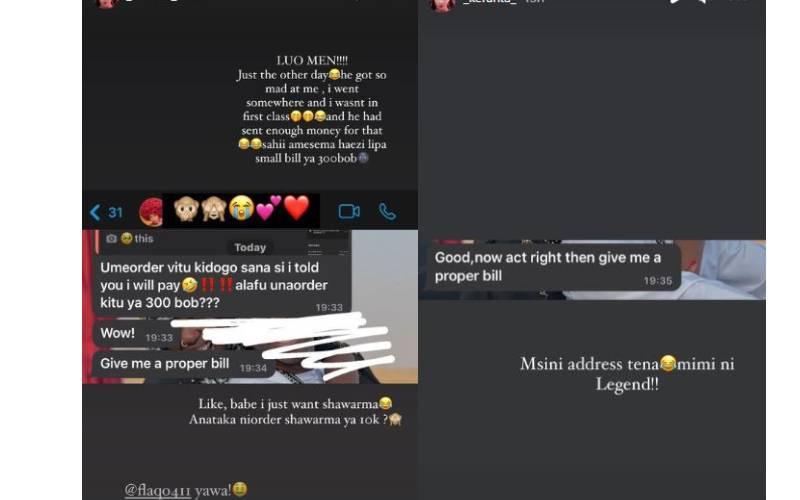 The celebrity couple, who officially announced their relationship in February of this year, has been inspiring netizens with their strong bond. Flaqo revealed that they had been dating for three years before making their relationship public.
"Thanking God for all the good and the bad, and for making us imperfect. We share the same mindset, whether it's the happy times, sad times, 'breakups,' makeups, or just being best friends. I'm grateful for having you by my side, the most understanding person, for all these years," Flaqo said.
Although fans had already started speculating about their relationship due to their online chemistry and frequent hangouts, the duo initially insisted they were merely friends collaborating on content.
Flaqo acknowledged that like any other couple, they have their ups and downs, but they strive to make their relationship the best it can be.
He wrote, "Whether it's the happy times, sad times, 'breakups,' makeups, or just being best friends, I thank God for giving me someone who understands and complements me. All I ever wanted is a lifelong partner, and even in our third year together, we still have that connection. I love you so much, and I will always put God first for us. Happy anniversary, Baby. Here's to a lifetime of happy anniversaries."
Related Topics